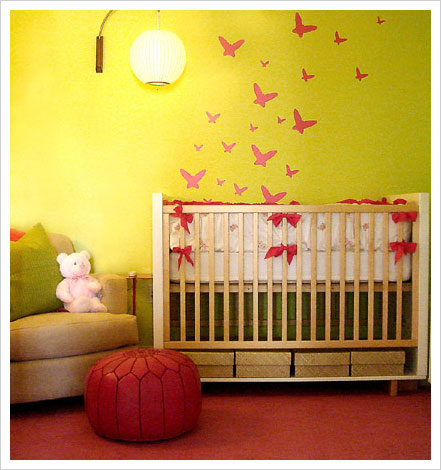 Since I'm due to have a baby in about 2 months, I've been going through that whole nesting thing and thinking up all sorts of sewing projects. Like matching hats for my two boys, a new crib bedding set, boppy cover, and nursing cover to name a few.
Here are some great free tutorials that I've used:
1. Crib Set from JCaroline Creative. I cut out the pieces for the bumper last night, and now I just need to figure out if the fabric will match the paint color I wanted to use…should have thought of that sooner.
2. Fitted Crib Sheet from Bundles of Love.
3. Wet Bag from Make Baby Stuff.
4. Embroidery Hoop Nursery Decor from Make Baby Stuff.
5.Cloth Diapers from Cloth Diaper Sewing.
6. Nursing Cover from Sew Much Ado.
7. Boppy Cover (Instructions & Pattern) from Economical Baby.
I need to work a lot faster if I'm going to finish all my projects in time!