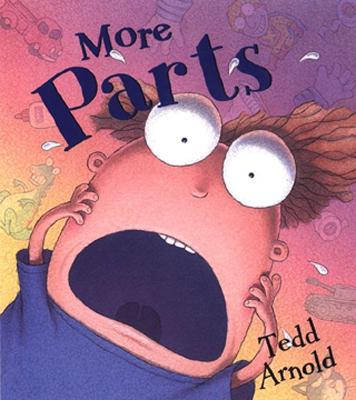 Tedd Arnold has written a three book series about a little boy who takes a bit too literally all the things he hears people say.  The books are about a boy's misunderstanding of "body-part idioms."  For example, when his dad says, "Give me a hand," the boy thinks his dad really wants him to give him his hand!
These books illustrate how children often misunderstand the things adults say.  The three books in the series are Parts, More Parts, and Even More Parts.  They are three great books with wonderful illustrations.  Check them out on your next trip to the library.
As a side note, More Parts is on the "Picture Puffins" list.