This is a family favorite, particularly at Thanksgiving and Christmas. In fact, I don't think we ever had it any other time. Without further ado, here is the best cheese pie (not exactly cheesecake) recipe ever.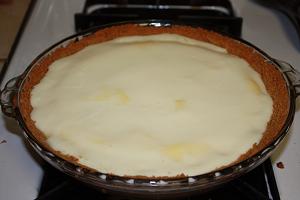 Cream Cheese Pie
Crust:
13-14 crushed graham crackers (in the blender works best)
1/4 c. melted butter
Filling:
12 oz. cream cheese
2 eggs, beaten
1 T. lemon juice
1 t. grated lemon rind
3/4 c. sugar
2 t. vanilla
Topping:
1 c. sour cream
4 T. sugar
1 t. vanilla
Prepare crust.
Combing filling ingredients and whip until light and frothy.
Pour into crust and bake at 350 degrees for 20-30 minutes.
Cool for 5 minutes.
Whip topping together and pour over pie.
Bake 10 minutes longer.
Refrigerate 5 hours before serving.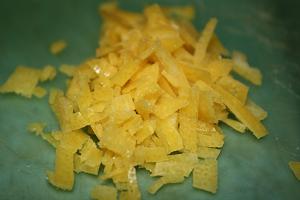 This pie is really easy and sooo good. For the grated lemon rind, I like to peel the whole lemon and dice all of it, use what I need, and freeze the rest in 1 teaspoon increments. Doing it this way will save you lots of time and you won't have to buy a whole lemon every time you need a little bit of zest.
Have a very happy Thanksgiving!