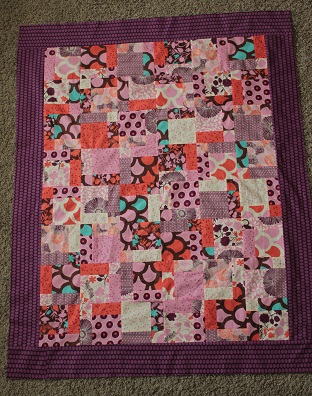 I have been quilting like a crazy woman and have finally used up all the Sugar Pop fabric that Moda sent me several months ago.  (Hey. I was a little sick for the first 3 months of my pregnancy, which started in November, so I've been a little behind. But that second trimester feel-goodness is kicking in, so…here come the projects.)
Anyway, what do you think???
I kind of wish I had not used the fabrics with blue in them, but I wanted to use it all. That fish scale looking print is a little overwhelming in this design I think. Totally cute on its own though, I should have saved it for something else fabulous.
I did a Disappearing 9 Patch, which I will post more about tomorrow. It's soo easy, I think a very good first quilt pattern choice. I like the randomness.
And I LOVE the fabric. That Sugar Pop line is so fabulous!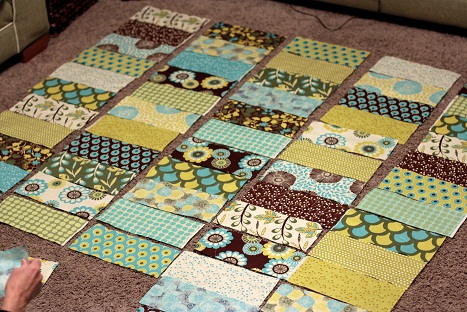 Remember when I posted the beginnings of this coin quilt? These are the other colors in the Sugar Pop line, and I don't know which I like better…they're both so beautiful!
This one is off being quilted right now, and I can't wait to get it back and share a photo. I know I'm going to love it.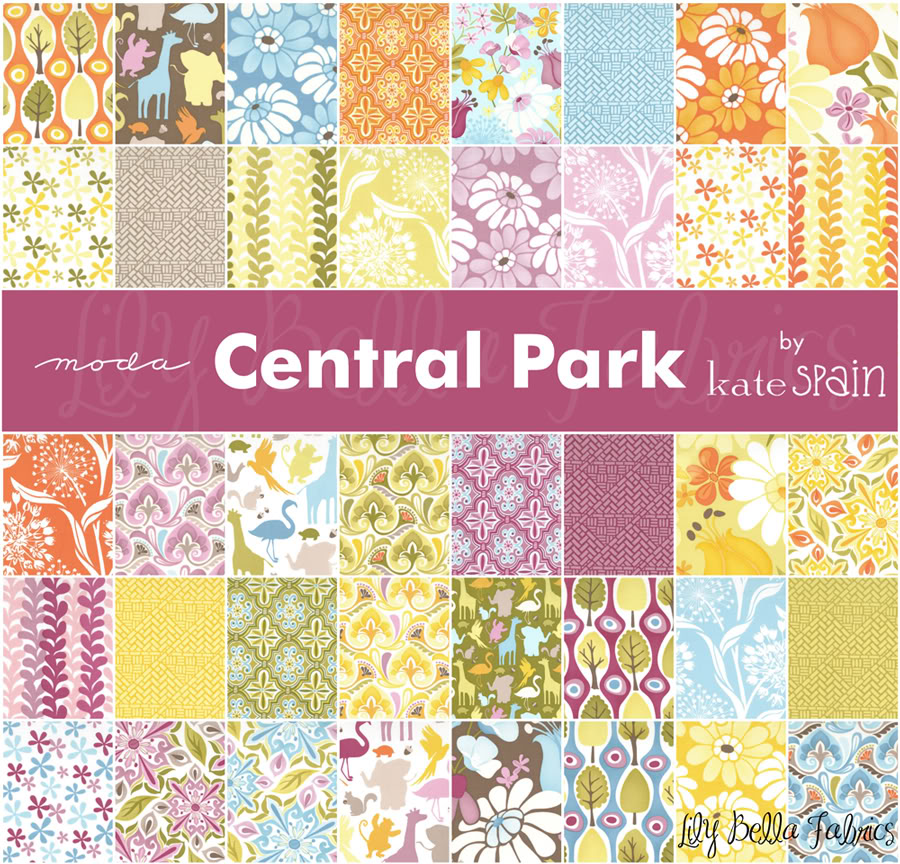 Speaking of fabric I love…have you seen this? Moda's new Central Park by Kate Spain. Oh my fabric lovin' goodness, I want it all.
My next project is a tumbler quilt. I'm starting tonight!