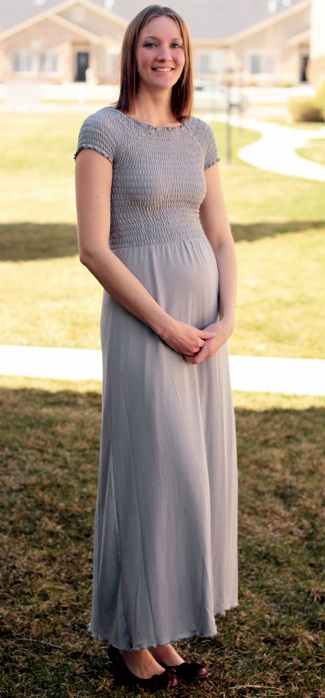 (use the code vanillajoy10off to get 10% off your order!)

Shabby Apple has been on my list of websites to spend money at for a while now, so I was thrilled for the opportunity to review a dress.
Choosing one was hard. Nearly impossible.  They're all so beautiful and feminine and … beautiful.
I finally settled on Athena.
I love her.
She's super soft and comfortable and a great summer or winter dress. I love the color.
The size chart was accurate so it was easy to order the correct size. The fit is perfect, which I was worried about, being taller than the average woman. But it feels good and I love wearing it!
Furthermore, I am a member of The Church of Jesus Christ of Latter-day Saints, and I go to church every Sunday for 3 hours. Most people think that's a long time to be in church, and with an uncomfortable dress, it does feel long.
The BEST thing about this dress is that I can wear it all day long COMFORTABLY. And that's with 2 little boys crawling all over me and making me run after them and making dinner and doing all the things I need to do at church.
I did wear this dress all day, and usually I put my "church clothes" on right before church and change out of them right after. I was in no rush to get out of this dress, and I can't wait to wear it again!
If I were more brave (and not pregnant. By the way, I'm pregnant…surprise! You can totally see my prego belly in the picture.) I may have gone with one of these: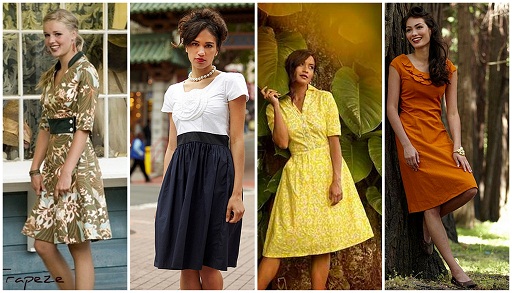 But because of my "condition" I wanted something comfortable and long. And Shabby Apple has both short and sassy and long and classy dresses, so something for everyone!
Check out ShabbyApple.com and choose your favorite dress.
{Thanks to Shabby Apple for sponsoring today's review!}