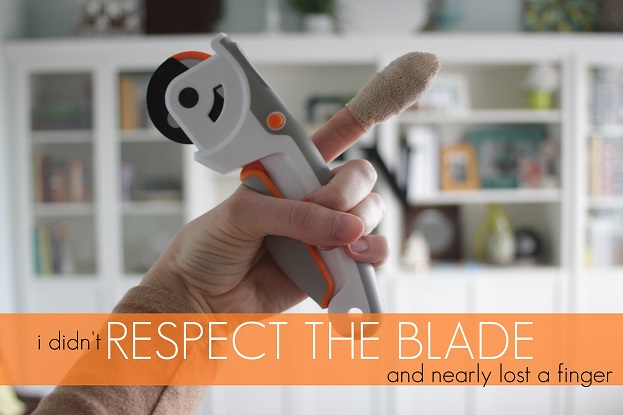 Well…that may be a bit dramatic…but I did cut off a good chunk of my left index finger. Completely OFF.
I was cutting fabric for a quilt, like I've done dozens, maybe even hundreds of times. I must have looked up for a split second – my blade slipped up over the ruler and took off the top/corner of my finger like butter.
It happened so fast, there wasn't a single drop of blood on my blade. And the corner of my finger, with some fingernail, was lying there on the table and my finger was bleeding like crazy. (Here are pictures, if you like gore.)
Later that day, after I got home from the doctor, I bought a gypsy gripper so this will never happen again.
Rotary blades are sharper than I ever imagined – learn from my carelessness: RESPECT THE BLADE. Be careful!