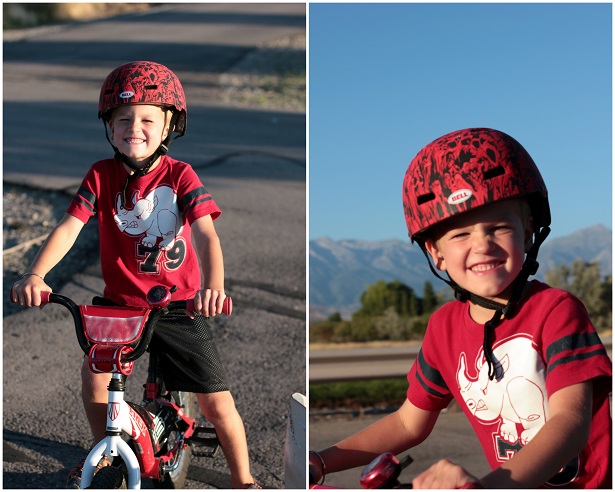 We've been biking tons this summer and now that school has started we're biking to school together too. Biking is definitely one of our favorite family activities and we make sure we're protected when we ride. We trust Bell Helmets to protect our brains and got to try out two new styles for back-to-school.
Carson's sporting the new Injector Multi-Sport Helmet. It's bike AND skate certified and great for kids 5+ and it has an easy to use interior fit system. Every kid's head is slightly different in shape and size so it's nice to be able to quickly customize the fit to each of our kids' heads.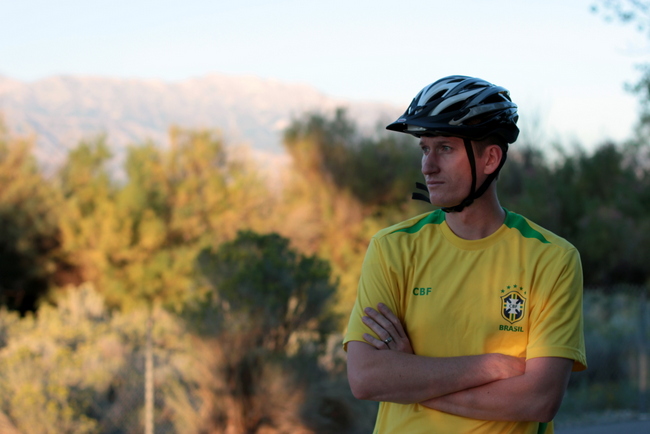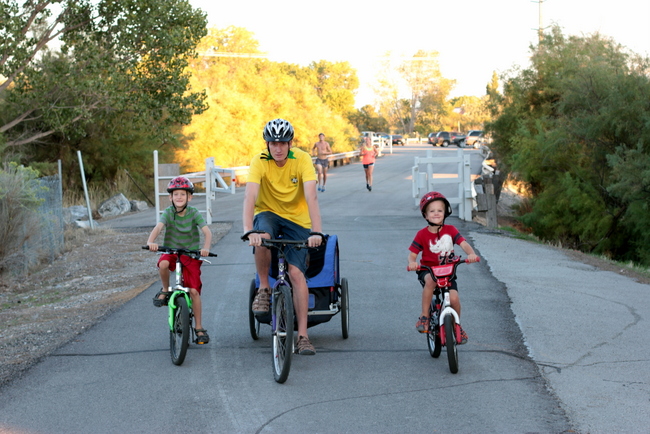 Dad is loving the Impel style. It looks sleek and fast, fits like a glove (well…a hat actually…), and is exceptionally light weight. Perfect for a guy hauling around two kids behind him…every ounce counts! It's breezy and ventilated, perfect again for my hot-headed man. Hehe.
I have a Bell helmet as well (purchased last summer) and my favorite feature is the rapid dial knob for almost immediate adjustment to the inside of the helmet. My husband and I and all the kids can easily switch helmets around with no problem. Adjusting it is so quick every time.
I hope none of our heads ever NEED the protection and safety of a Bell helmet, but we'll be wearing them, just in case!
{Thanks to Bell for providing helmets free of charge to facilitate this review.}