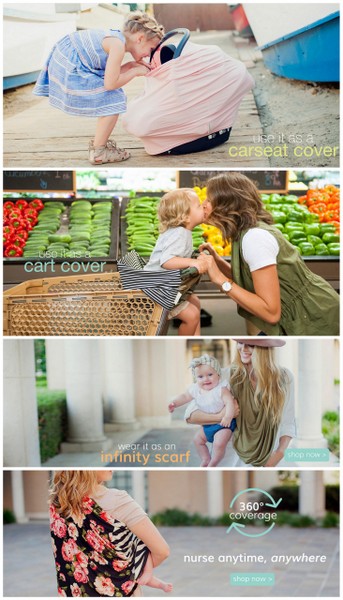 We are getting so excited to welcome TWO new little additions to our family in July – that's right, TWINS!! These two babies will be our numbers 5 and 6 children, and numbers 5 and 6 boys. That's right, we're going to be the proud parents of SIX boys!
I have nursed every one of my babies and plan to nurse our twins too. The health benefits and convenience of nursing make me power through during those first few hard weeks and it's always worth it. After the hard part is over there's still one little thing about nursing that is a bit of a pain and that is…nursing in public.
I am a mama who will nurse anywhere but I want to be securely covered. I'm more comfortable that way and I think people around me are too.
I've used lots of different cover ups for nursing – a swaddling blanket, my jacket, a diaper (I was really desperate that time…), and an apron style cover I made. All those options got the job done but as I was browsing new baby products during my current pregnancy I found Covered Goods™ and I instantly knew it was a brilliant product and I had to have one! (or two…)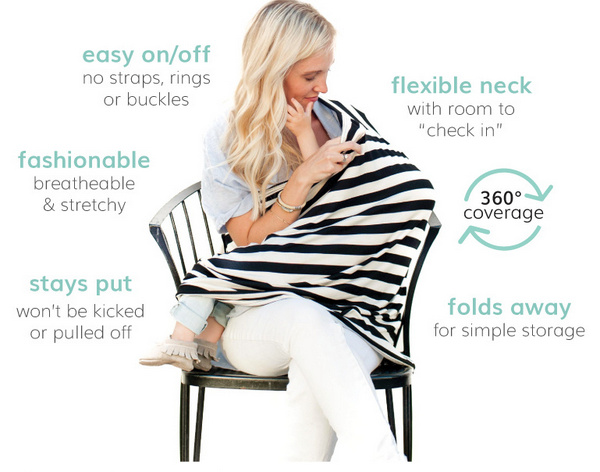 It's a 4 in 1 cover! I absolutely LOVE that a nursing cover and a car seat cover can be the same thing.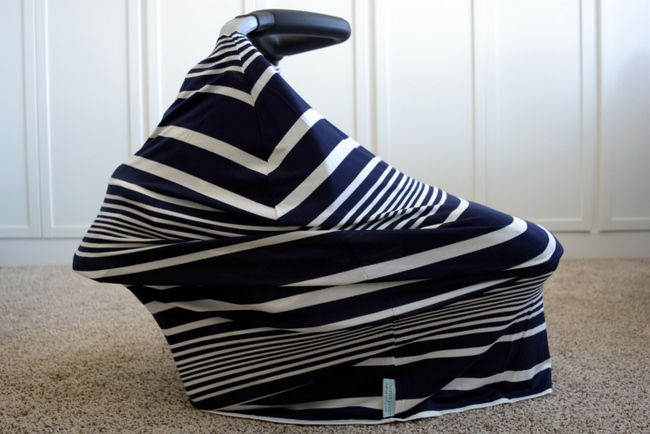 I'll always know where it is and never have to go digging through my diaper bag to find a wrinkled, spilled on apron style cover again. Yahoo! My hat is off to Jamie Yetter, designer and owner of Covered Goods. I'm just mad I didn't hear about these until now!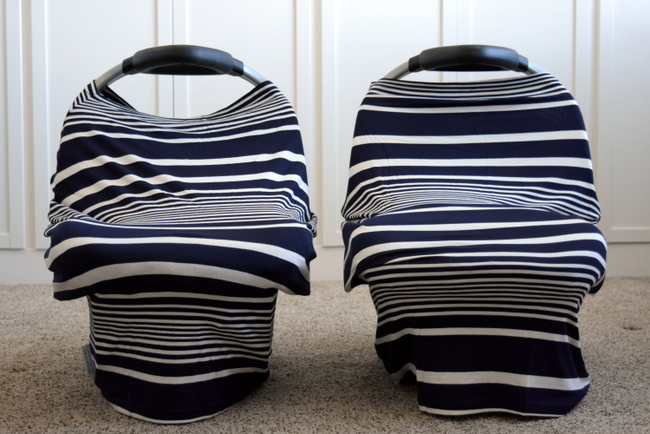 I love the simple print, the classic colors, and the great fit – two little car seats! I can't wait until there are two little babies in there!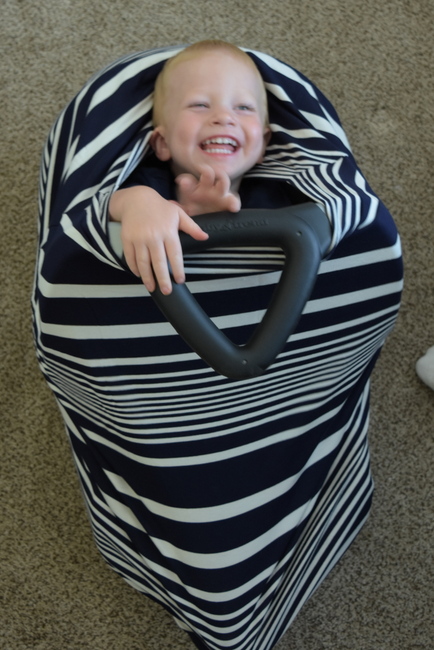 Ooops…wrong baby…he wouldn't stay out of that car seat! I suppose it could also double as a little tent for a toddler. He sure thinks so!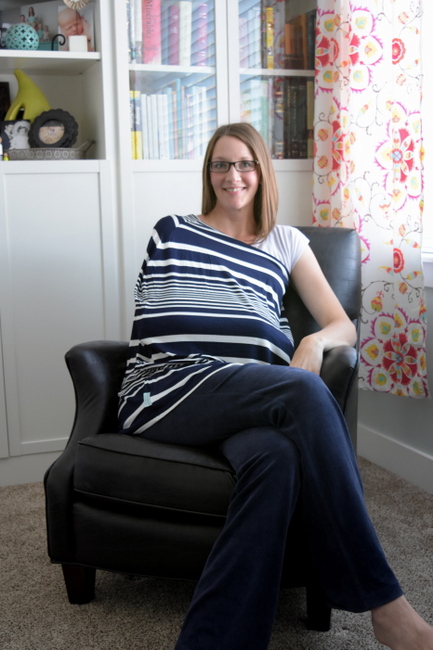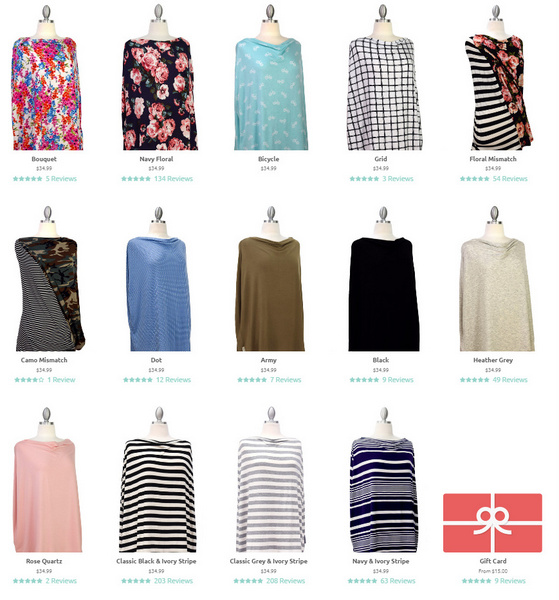 It's a brilliant nursing cover with all-over coverage, front and back. I'm always covered up in the front, but my back…I've nursed standing in line at a store and…sorry folks behind me! This completely solves that problem.
The fabric is very comfortable, soft, breathable, and stretchy without any cords, straps, or rings to bother anyone. Because it's all around coverage, baby can't kick it off and expose me. He's going to be stuck under there, right where I need him.
And after he's asleep, I can put him down for a nice nap in the car seat with the same cover to protect him from the sun or wind or unwelcome hands.
Covered Goods nursing covers come in some beautiful solids, prints, and patterns as you can see on the left. I absolutely love them all!
As a 4-in-1 product, the price can't be beat – buying each item separately would not only cost you four times as much but take up four times as much space in your house and brain. Simple is best.
Hop on over to CoveredGoods.com and order one for you and a friend – happy nursing/car seat carrying/accessorizing/shopping!