We have been in and out (mostly in) of pools, splash parks, reservoirs, and creeks all summer long and are loving Platypus swim gear! Platypus is a company based in Australia and produces high quality, beautifully designed children's swimwear that is made from UPF 50+ LYCRA® XTRA LIFE™ fabric which is amazing. All the suits we tried have great shape retention, are breathable, chlorine resistant, and so cute and stylish.
I don't love using sunscreen so a chemical free sun protection option is perfect for our family.
Here's what we tried out: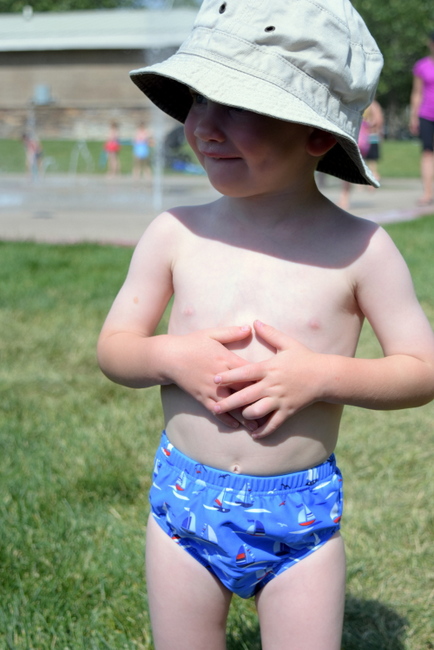 I threw out the disposable swim diapers almost immediately, with my first child. Why buy disposable swim diapers that are super expensive when you can get a washable/reusable swim diaper? I do not know why the disposable kind even exists, I love the reusable ones so much.
The print is super cute for my little swimmer and with a soft cotton lining, comfort fit elastic on the waist and legs, and quick drying, breathable, chlorine resistant fabric they are perfect for water play all summer long.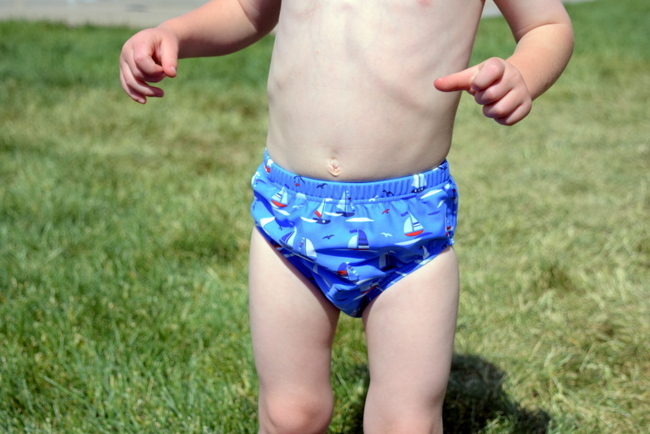 For maximum skin protection I put his swim shorts on over the baby diaper and sunshirt to protect his upper half. This little swim diaper is perfect to catch anything that shouldn't be floating in the pool… Although I've never had a baby poop in a pool before! My fingers are crossed we can keep our clean streak going…
These cute little shorts have been perfect for my #3 – he is so hard on everything, particularly clothes and all his shorts end up with holes, even his swim shorts! These shorts are made from much stronger fabric than any others we've tried. The fit is perfect and comfortable with a draw string, rear pockets, and mesh lining.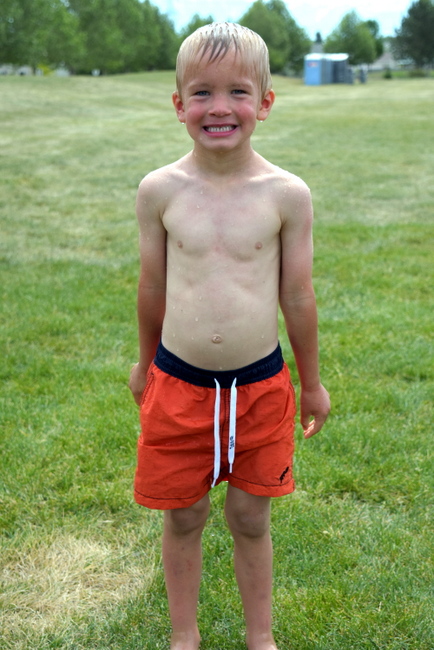 They dry very quickly so he's comfortable and  dry very soon after he gets out of the water. The colors have stayed vibrant and the fabric has held up so well so far this summer, I am totally impressed.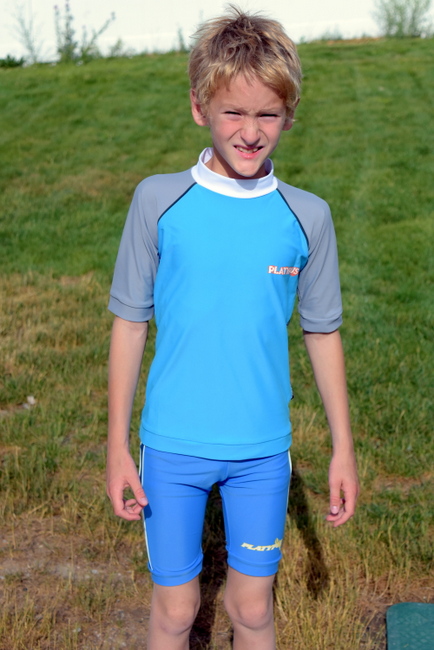 JAMMER BIKE SHORT & SEAMIST SUNSHIRT
This big kid tried out for our local summer swim team and made it! So we wanted to get something for him to use for his lessons and these bike shorts and sunshirt are perfect.
Like all Platypus swim wear, the shorts and sunshirt offer excellent sun protection. The shorts are sporty and stylish and have retained their shape beautifully throughout the summer. They still have a snug fit and bright coloring and look just as great when they were new. He dries off super quick and the streamlined silhouette helps him glide through the water like a little fish.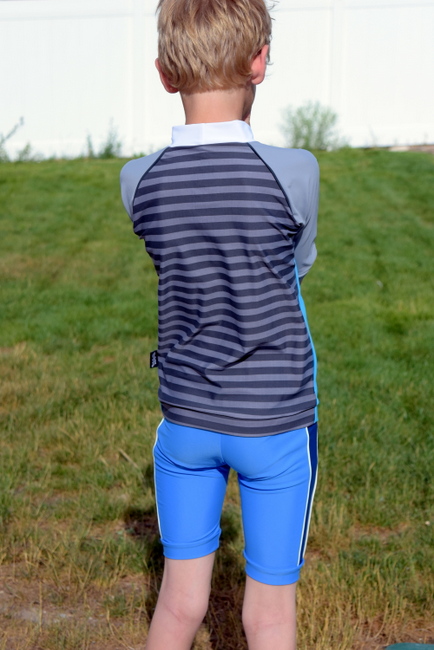 The sunshirt is my favorite – I love the contrasting fabric on the front and back, it's so stylish and sporty and interesting. And definitely different than what other kids are wearing so I can spot him quickly in the crowds of kids, which I love. I also love the high collar to cover that much more of his skin and the piping details along the sleeve and sides.
The construction is thoughtful with no tags and super flat seams that don't bother his skin at all.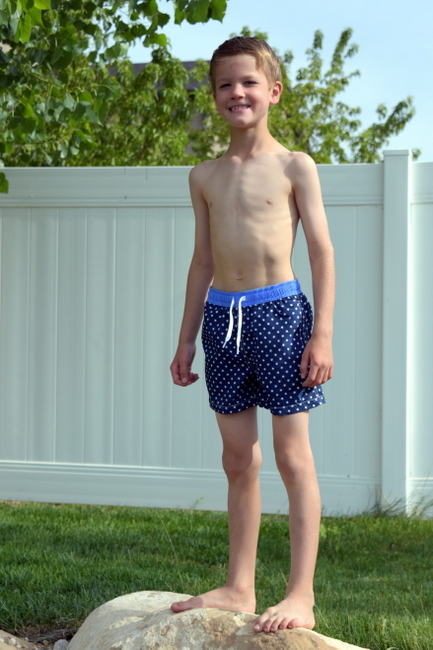 I absolutely love this print – it's boyish but so cute with the stars and two tone blue. I love that cute little pocket on the bum!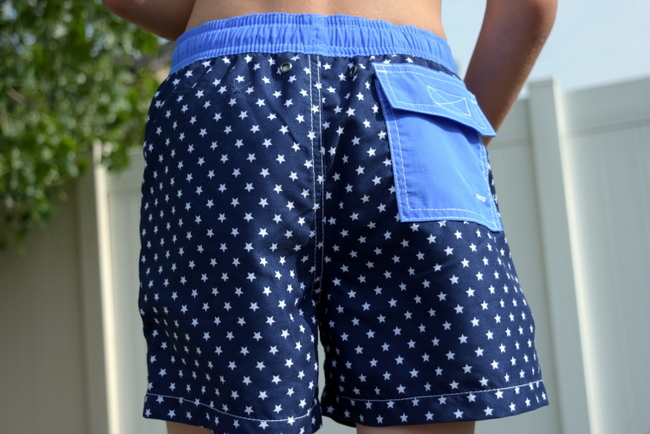 We love these shorts for all the same reasons as the Lobster Catch version – excellent sun protection, cute prints, sturdy fabric, quick drying, and mesh lining. They're perfect! 

Platypus Australia also sells women's swimwear and after our great experience with the kids' stuff, I have some shopping to do…
What's your favorite Platypus swimwear item? We have all boys, their girl stuff is sure cute too!! Happy swimming!