Have you seen Minions yet? It's been out for over a week, what are you waiting for ?!?
And right after you go see the movie, hop on Amazon and order one of these brand new MegaBloks Minions sets!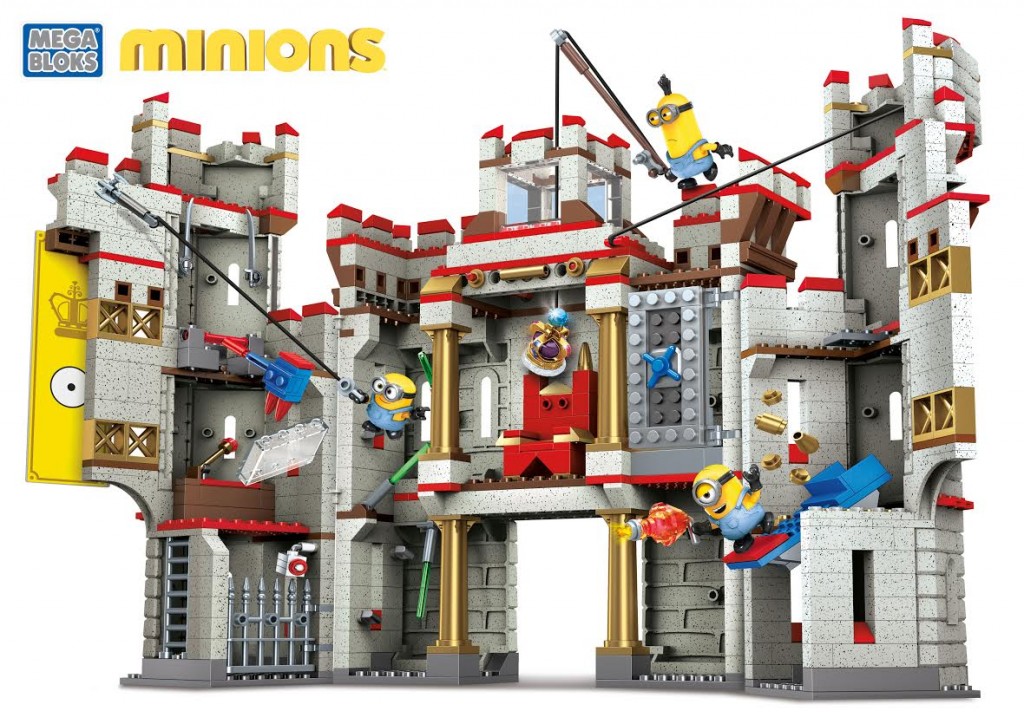 The Castle Adventure set is brand new and available now on Amazon and it's packed full of moving parts and great pieces.
The set has lots to build and play with, but it's not overly complicated to build. With 2 instruction booklets, my boys had this put together in under about 3 hours over a few days. Large portions of the castle walls are large pre built pieces which saves a lot of time and makes the build go much faster.
The gray is a really cool speckled color that looks like real castle stone and I love all the red accents – it looks so cool! Plus all the gates, gold columns and accents, and some blue thrown in, the castle is a good looking piece of buildable genius.
The red throne and the vault door are two of our favorite parts of the castle.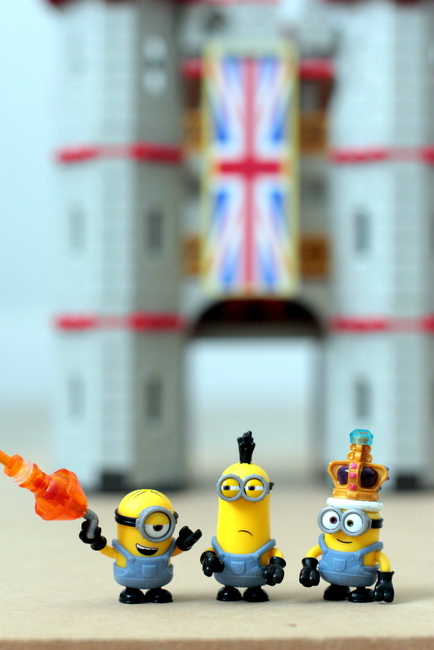 And the Minions themselves: Kevin, Stuart, and Bob. Naughty, naughty, naughty. But so much fun!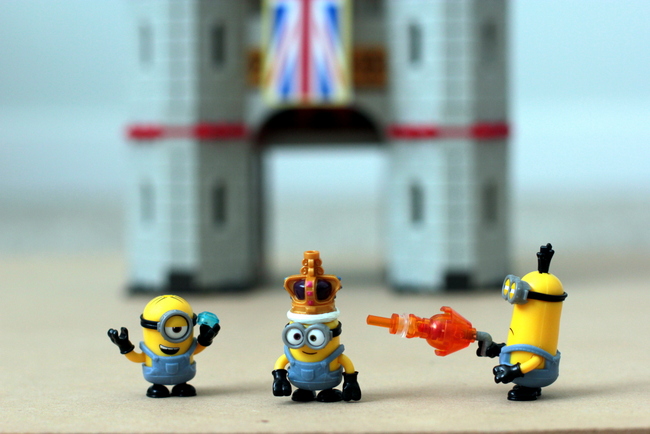 The set includes a snazzy crown and some high-tech blaster thing…or maybe they made it out of other pieces, I don't know, but my kids think it's amazing.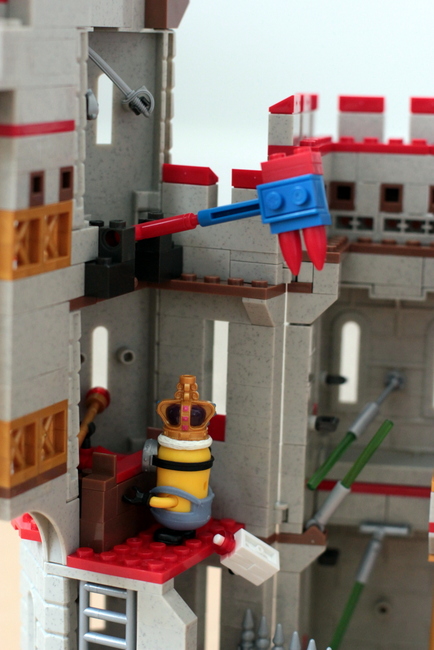 The pictures can't possibly do this set justice but we'll try. The highlights are (in no particular order):
Dropping a hammer to get at the gems in the display case
Dodging green lasers
Locking naughty minions up in a secure jail cell and monitoring via constant security video feed
Zip-lining from room to room,
Sliding through the trap door into the vault
Catapulting gold all over the place
And that's not all! There's repelling equipment, hidden corners, a throne room, and three buildable Minions character figures with interchangeable parts like overalls, goggles, arms, feet, and hair for mix and match customization.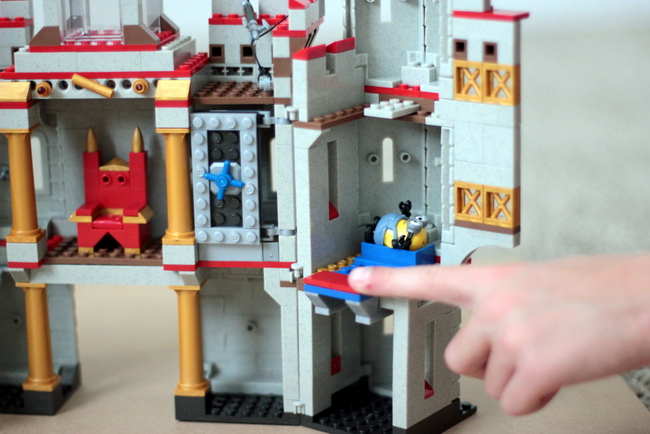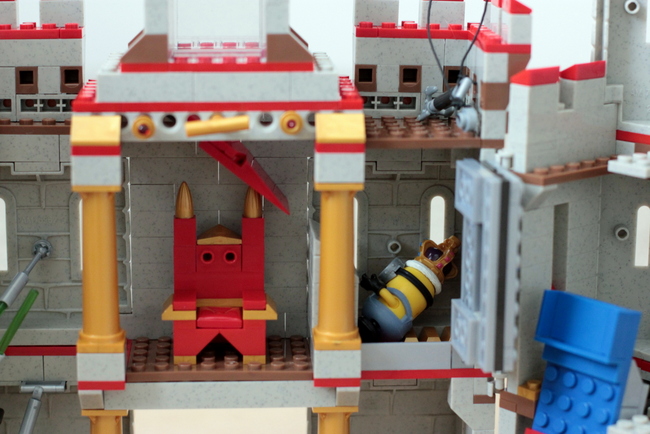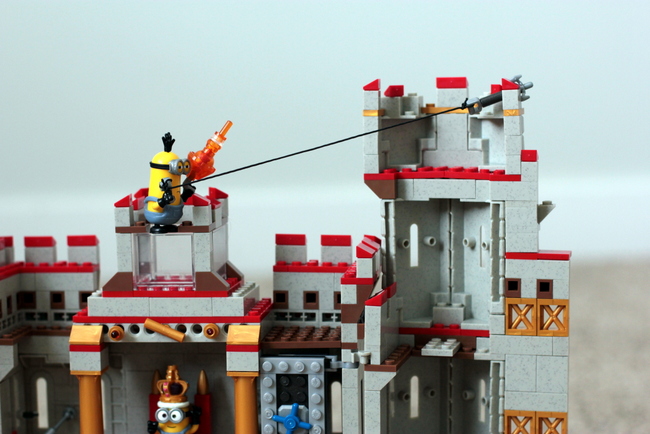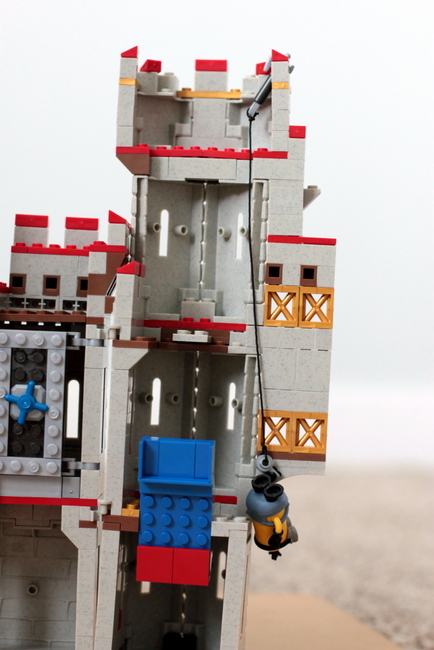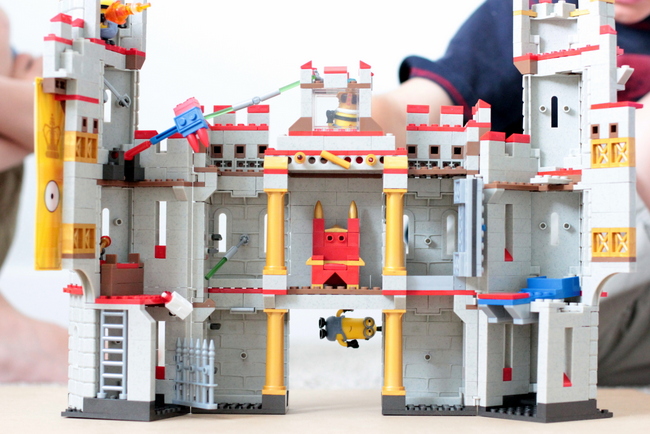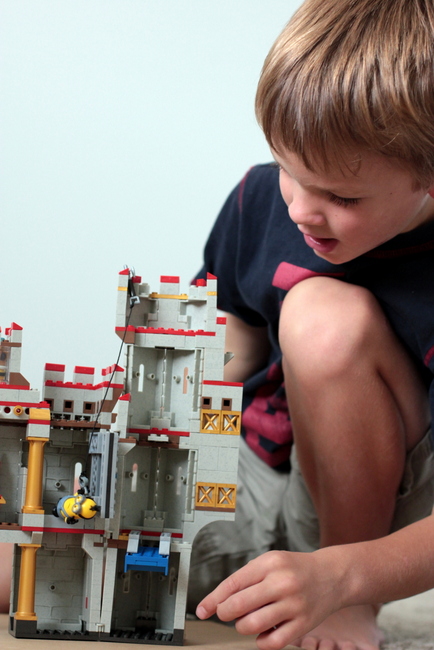 There is just so much to do with this set! Plenty for two (or three if these two would let their little brother play…) including
Fully buildable castle that opens up
Lots of rooms and passages with interactive features
Case opens to a chute down below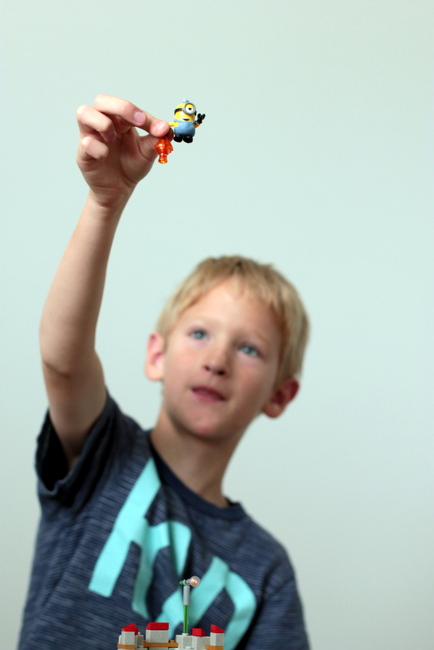 The Minions are one of our favorite parts, good thing you can get packs of buildable minions to add to your collection.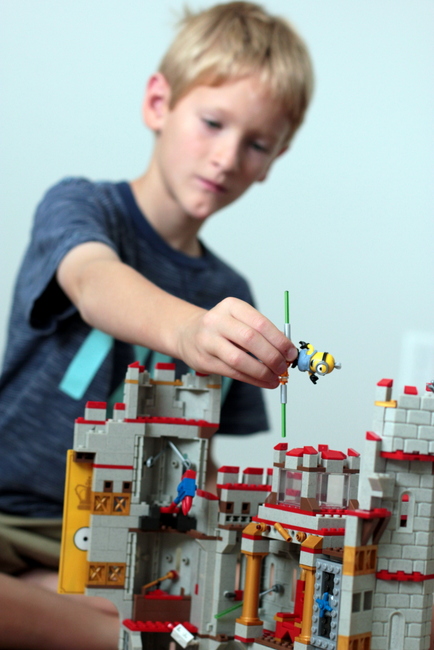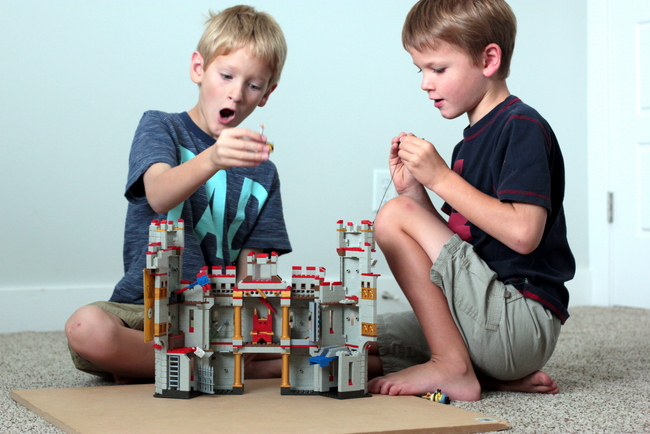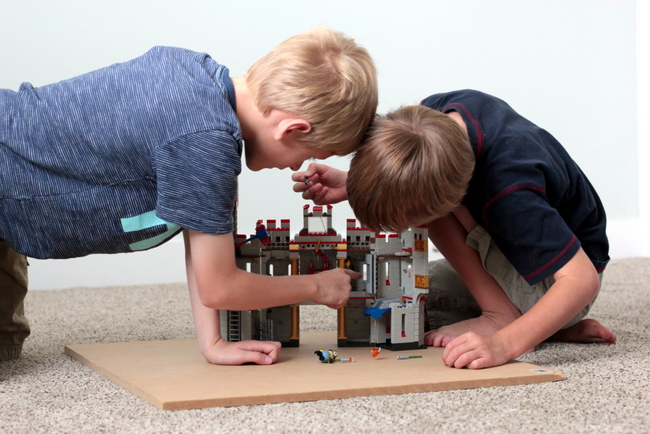 This is a set that's going to stay built for a while. The building is usually the best part for my boys, but this one is just too fun to play with built! Pretty soon all kinds of outside figures will be joining the Minion wars and I'm sure the castle will get some Mega additions.
If the Castle Adventure isn't enough Minion fun for you, check out the Supervillain Jet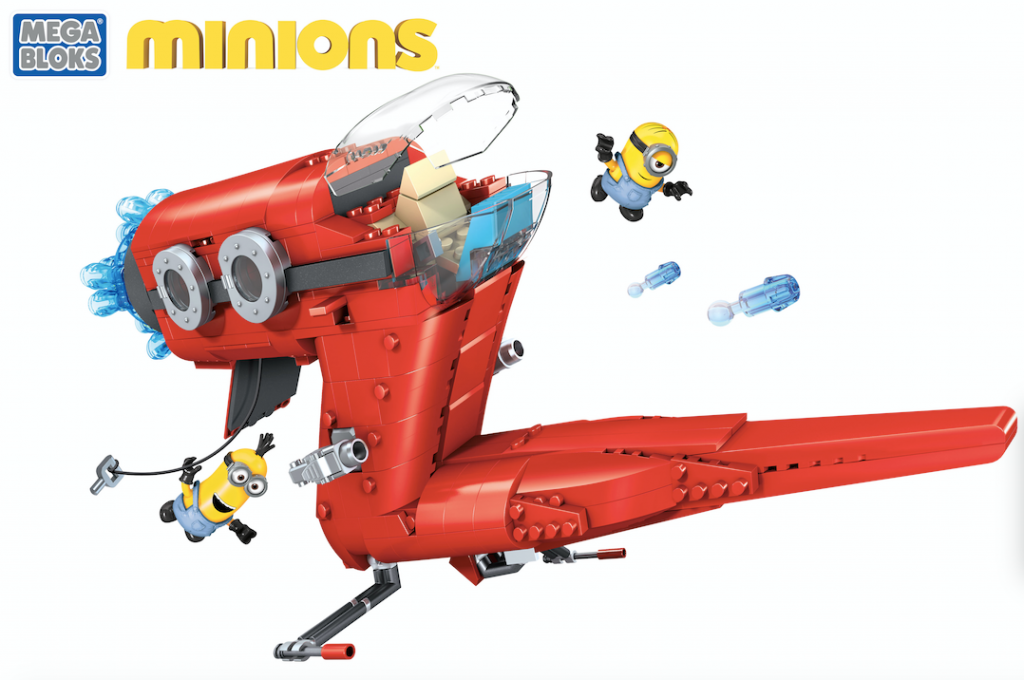 This fully buildable Jet features an opening cockpit and canopy, working ejector seat, two side launchers, and a trap door for quick escapes!  Includes two buildable Minion character figures – Kevin and Stuart – with interchangeable parts, including overalls, goggles, arms, feet and hair.
The Minions have done it again – if you haven't seen the movie you don't know what, but…they're Minions…it's trouble. But it sure makes for some buildable fun!
{Thanks to MegaBloks for sponsoring this review.}