Activity Bag #4
The Cheerios Play Book
Another $1 Target jigsaw puzzle
Embroidery hoop
Burlap
Crochet thread
Large dull needle (darning needles work great)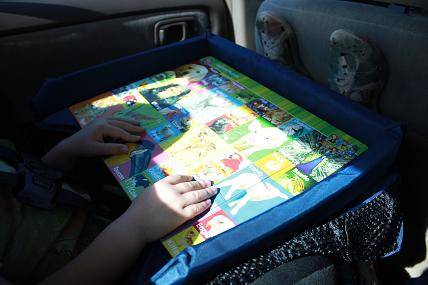 We had the Snack & Play Travel Tray from Star Kids Products, which made all of the coloring and puzzling and such lots easier.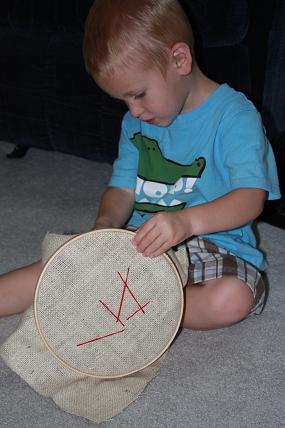 And the embroidery game wasn't quite as much fun in the car as it turned out to be once we arrived at our destination, but whatever! This is an idea I got from Amanda Soule's book The Creative Family. Put burlap inside a small embroidery hoop, thread a dull needle with crochet thread or yarn, and watch your child embroider a unique design! This will probably be more fun for Elliot once he's a little older, but it's a great idea!
More great travel/car activities are coming up this week, so be sure to come back!