I started scrapbooking when I was in high school. My grandma got into it and so I would go over to her house across the street after school and scrapbook with her. I started out loving scrapbooking because it was something my grandma and I did together. I still love it, but sometimes I get discouraged when I go to craft stores or see scrapbooking magazines because my pages never look as busy and creative and fun as their sample pages. I've finally realized that there is no right way to scrapbook. Everyone has their own style.
My style of scrapbooking is simple, and it always has been. I don't have the motivation or time to learn how to use all the little odds and ends that the scrapbooking stores are full of. I can't even go into those aisles because I nearly have a heart attack from stress.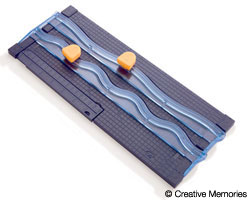 Because I am a busy woman with many hobbies besides scrapbooking, I basically do pictures, journaling, and one or two little paper embellishments. The point of all this personal scrapbooking history is that I found a cropping tool that helps me in my style of scrapbooking that I absolutely love – a Decorative Trimmer by Creative Memories.
As you can see in my two pages below, I really do stay simple, but I want the page to look balanced and completed. My decorative trimmer helps me accomplish my objective to create a simple but finished looking page.
On of my favorite things to do with the decorative trimmer is to create a border around the whole page. I also use it to put borders on only one side of the page, around pictures, or to actually crop the pictures.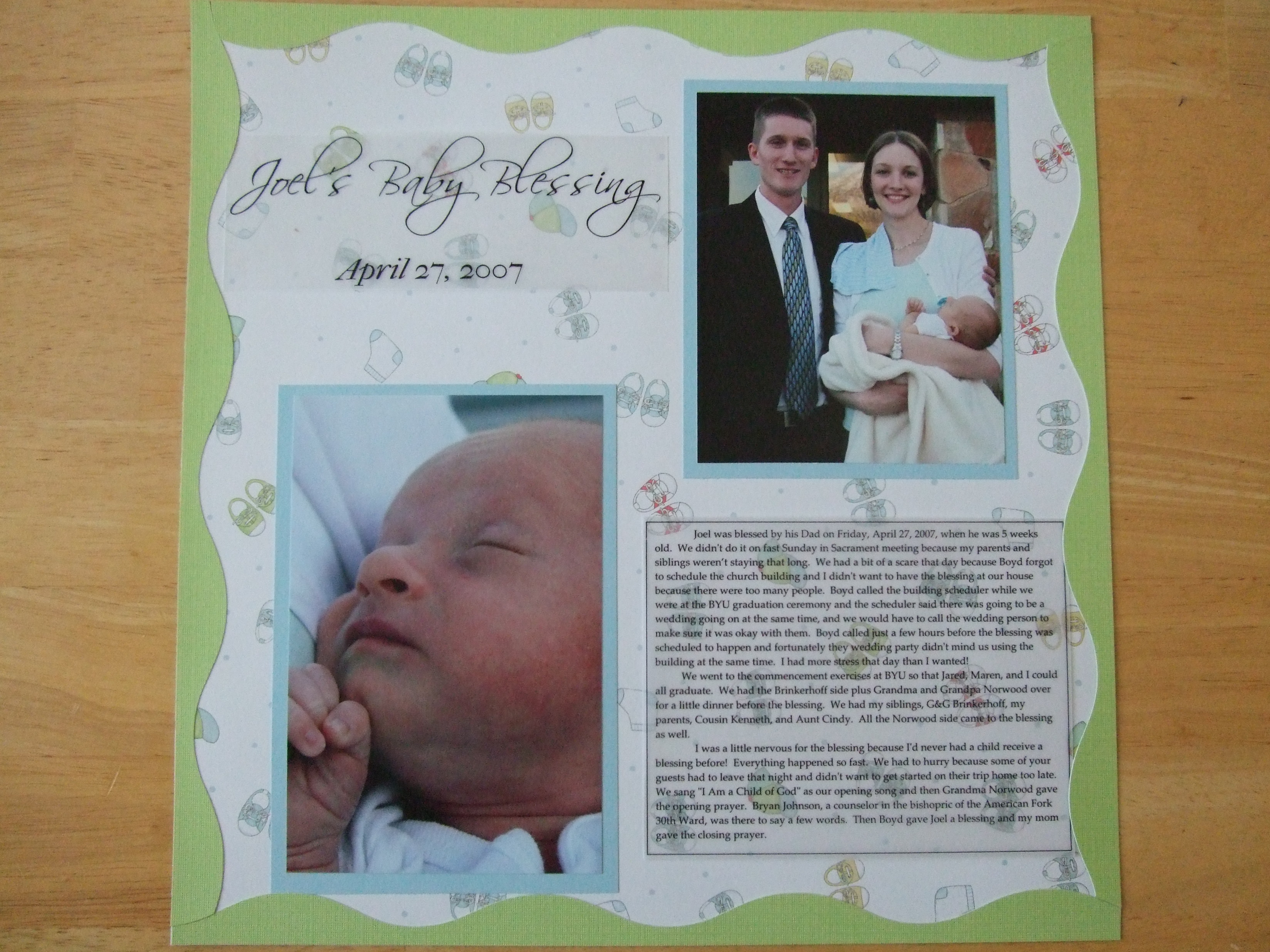 Creative Memories is a great source for simple scrapbooking tools – I love their custom cutting system that helps you do perfect circle, oval, wavy, or gemstone shapes.  That kind of tool is great for me because most of my pages end up looking really squarish.  I also  LOVE scrapbooking/craft organizers, and Creative Memories has some good ones.
I have recently gotten into cardmaking, which I enjoy more than scrapbooking because a card is a one time project that is over when you're finished. Scrapbooking never ends! I can't wait to use my decorative trimmer to add some quick and easy decoration to my cards.
If you're a simple scrapbooker like me, with not a lot of time or energy to put into each individual page, I really recommend the decorative trimmer.
I also recommend being very systematic about completing pages. I start with a stack of pictures, put all the pictures onto pages, journal for each page, then add the finishing touches. For me, scrapbooking this way is much more efficient – I can get into a groove and get much more done than if I worked on finishing one whole page before starting on another one.
I would love to hear about your favorite scrapbooking supplies and also some scrapbooking hints and tips, so please share by making a comment! I'll include my favorite tips/hints/products in another post and link to each commenter's blog. THANKS!