review by guest Zoram Garcia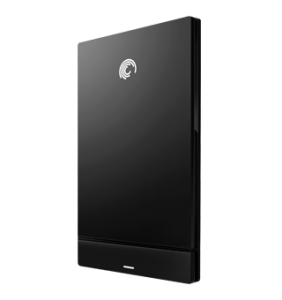 Backing up files is something I know I should do, but it seems like such a hassle that I procrastinate doing it longer than I should. I plan on using the ProAgent GoFlex mainly to back up my family home videos. Due to its size it was perfect to do just that. Also, this was going to be my secondary device for backing up my videos and to keep in the family safe. I typically don't use the software that comes with external hard drives mainly because I find them annoying but this time around I decided to give it a try and I wasn't disappointed. After going through the set-up prompts I was up and running in no time. Also, now every time I plug in the hard-drive, the Seagate Dashboard opens up and all I have to do is click one button and my video files are saved. No more dragging and dropping for me.
Other nice things about this product are the slim compact design, its lightness, and that it's quiet when it is running. I like that it works with USB 2.0 and 3.0. I don't know if the USB 3.0 will be faster but it's nice that it's there for when I upgrade my computer.
Good product and if I had to give it a rating it would be 5 out of 5 stars. It easily and simply does what I need it to do.