I guest posted this project last summer on UCreate, now here it is for all of you here. Summer will be here before we know it and getting a head start with some swim towel pullovers is a great idea. 

Keeping tabs on more than one small child at the pool can be tough, especially when it comes time to dry off and go home. My boys were constantly dropping or tripping over their towels on the way to the car, so I came up with a pullover swim towel version that makes the dry off/go home routine much smoother!
Here's what you'll need to make a Swim Towel Pullover:
one bath or beach towel (Target's Room Essentials collection is my favorite but any will do)
fabric marking pen
1/8 yard ribbing (in coordinating color)
CD
pinking shears (optional)
basic sewing supplies (pins, scissors, etc.)
1. Find the very center of the towel by folding in half lengthwise and then width wise.
2. Mark with a pen or fabric marker.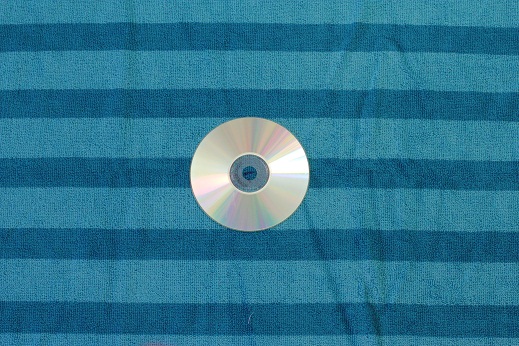 3. A CD is the perfect size template for a toddler's head opening so center the CD on the towel so that your mark is in the center hole of the CD and trace around with a removable/erasable fabric marking pen.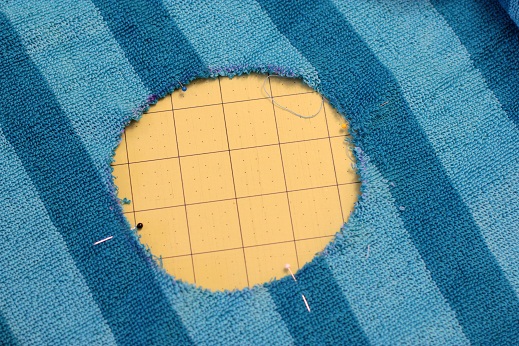 4. Cut the circle out of the center of the towel using pinking shears if you have them or regular fabric scissors if you don't.
5. Mark 4 equidistant points around the circle with pins.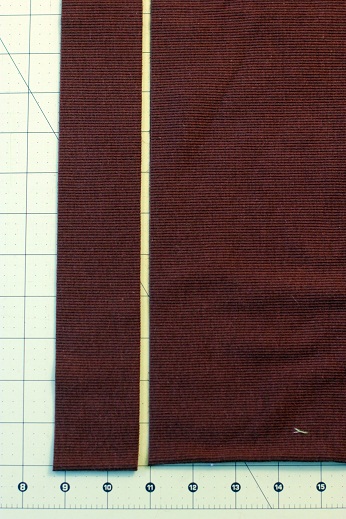 6. Cut ribbing for neck band – 2″ x 13″ is a good size (for an average child's head) for kid's up to about age 5.
For a more exact fit, measure your child's head and subtract 6 or 7″. (Check for fit before sewing it to the towel.)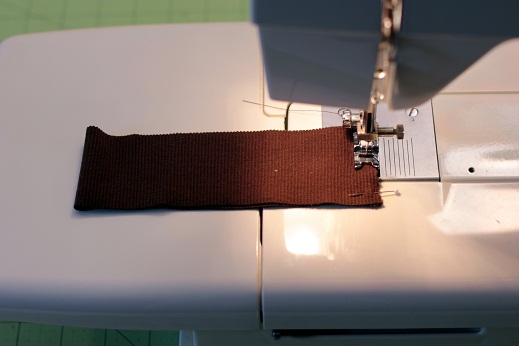 7. With right sides of the ribbing together, sew a 1/4″ seam along the short side of the ribbing to make a circular band.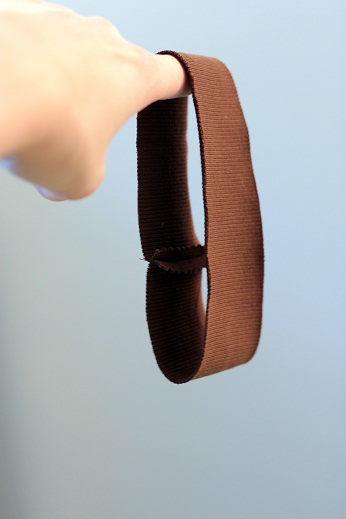 8. Press or finger press the seam open.
9. Fold neck band in half with wrong sides together and mark 4 equidistant points with pins.
10. Pin the neckband to the towel (right sides together) by matching up the 4 pins on the towel with the 4 pins on the neckband.
The neckband is much smaller in circumference than the hole in the towel, so you'll need to stretch the ribbing as you sew. I find that only pinning at those four points is easiest, you just have to be careful that the raw edges match up.
10. Serge or sew the ribbing to the towel.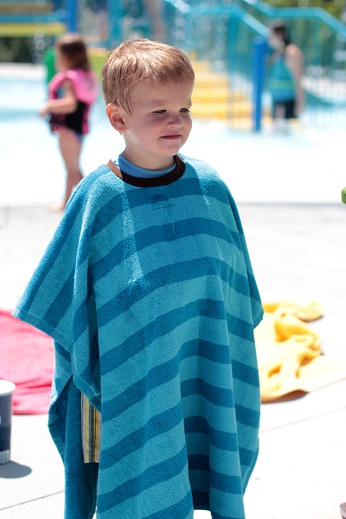 That's it! Not only does a Swim Towel Pullover stay put, it also keeps my boys warm and I don't have to worry about tripping or dragging in the dirt. It's an easy afternoon project and the perfect pool solution! Do it now before the summer craziness arrives!