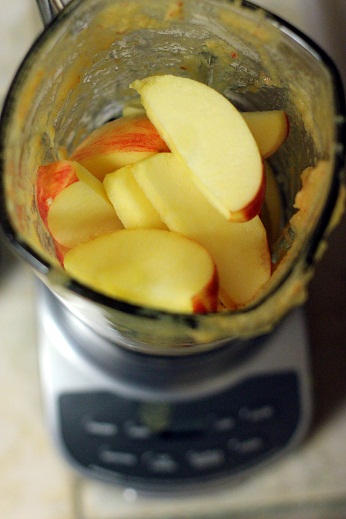 I received the Cuisinart PowerEdge 700 blender for review and just in time for all the fruit leather! This blender is powerful enough to puree apples (skins ON) to the perfect fruit leather texture, and the consistency of the puree is important when making fruit leather. It should be smooth and not lumpy, so you really do need a good blender.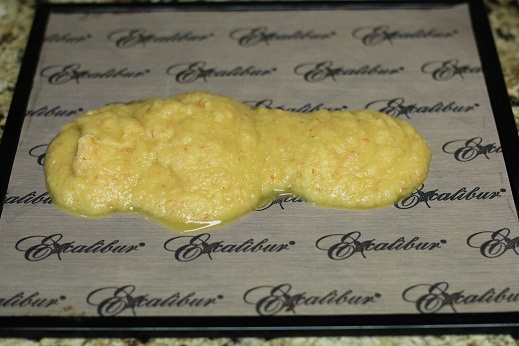 After pureeing the apples, I pour out a bunch on the Excalibur Paraflexx sheet and spread it into  a thin and even layer with a pie server. I find that works best as it has a wide surface and an L shaped handle.
This Cuisinart blender is great for fruit leathers but we also use it a ton for smoothies, soups, sauces, and more. Here are some of my favorite features:
700 Watts of blending power
Vortex performance
Pre-programmed Smoothie & Ice Crush functions (I use the Smoothie function most often, even if I'm not making smoothies. It's powerful and doesn't get stuck.)
Die-cast metal housing with backlit functions
Backlit Count-Up™ Timer with beeps
56-oz. glass easy-pour blender jar
For me, a good blender is a must, and the PowerEdge 700 is the same reliable quality as everything Cuisinart.
Thanks to Cuisinart for sponsoring this review!