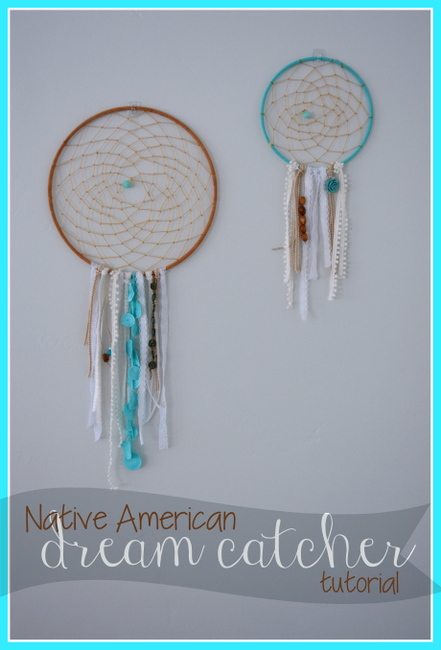 I had a hard space on my wall to fill and one day, as I was thinking back to my elementary school days, I remembered making dream catchers. I don't know what happened to mine, but I remember thinking it was the most beautiful thing I had ever made. It probably was… I was 8…
I looked on Etsy to get some ideas, headed to JoAnn, and picked up the supplies:
2 gold metal craft rings in different sizes
Suede lace
Artificial sinew
Gobs of different trims
Beads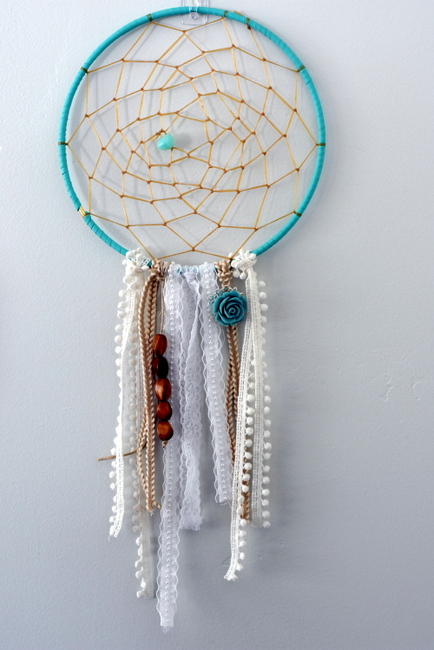 I watched a few YouTube videos to refresh my memory on how to weave the dream catcher web. It was very easy and didn't take long at all – attaching all the trims and deciding how to arrange them all took much longer.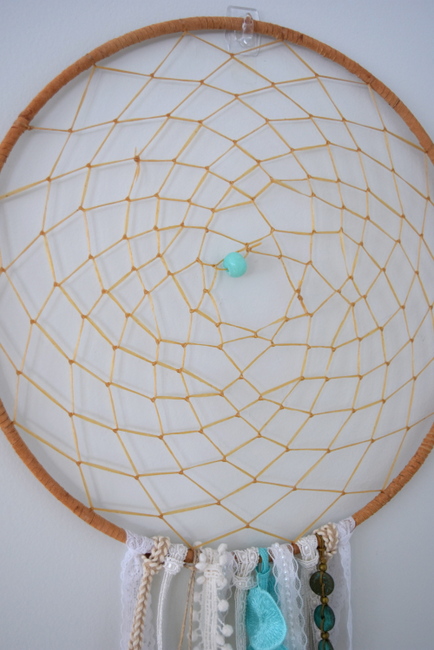 That bead in the center is supposed to represent a spider on the web and the whole idea is that the web will catch the bad dreams and the good ones will go through the hole in the middle. It's a beautiful tradition. I absolutely love dream catchers, I plan to put one above each of my children's beds.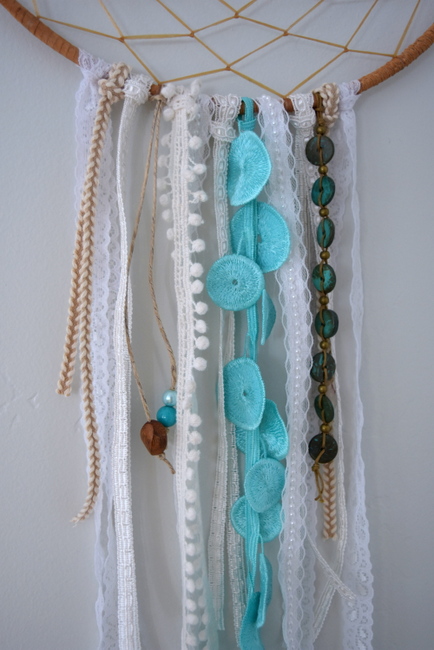 Choosing trims and beads was the best part – I bought 2-3 yards of 10 different pieces and tied them to the hoop.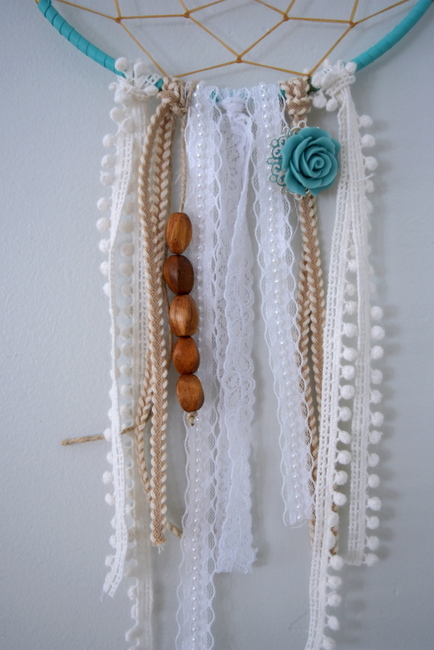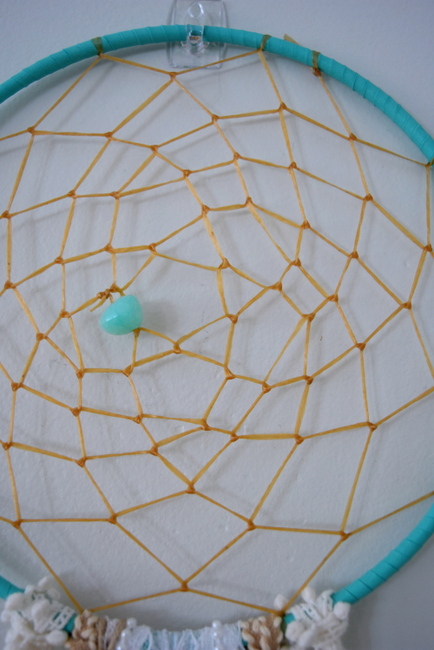 Dream catchers are so easy and fun to make, check out the two my boys made.
Sweet dreams!