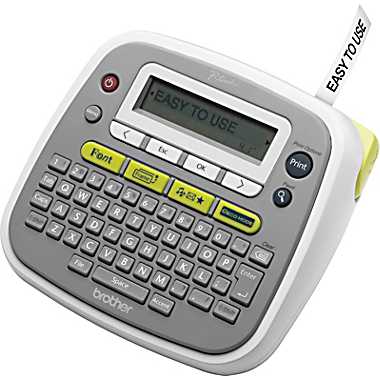 I enjoy a good organizational challenge, and boy do I have my work cut out for me since we're moving and our office/craft room clutter has grown and gotten way out of control. We're lucky enough to get a new start in a new space that will hopefully work better for us.
And I'm a Brother P-Touch Ambassador! I'm going to walk you through my organizational nightmare and, in a few weeks, show you how the Brother P-Touch Labeler and I conquered all.
The P-Touch label makers come in a variety of sizes and prices, but they're all easy to learn and use and put out high quality, durable labels to help you conquer your mess.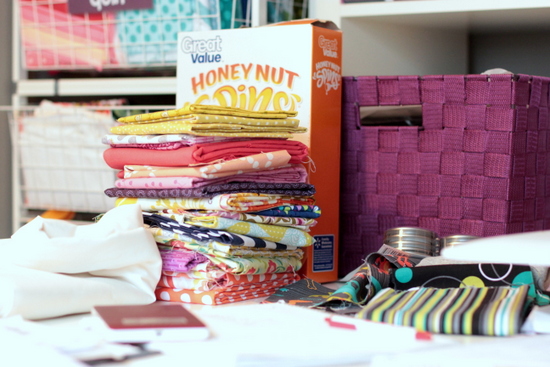 This move has really been my tipping point and made me realize how badly I need to pare  down my stash and really organize what I keep. Packing everything up has shown me what a disaster everything was, and I've got some great ideas for our new space.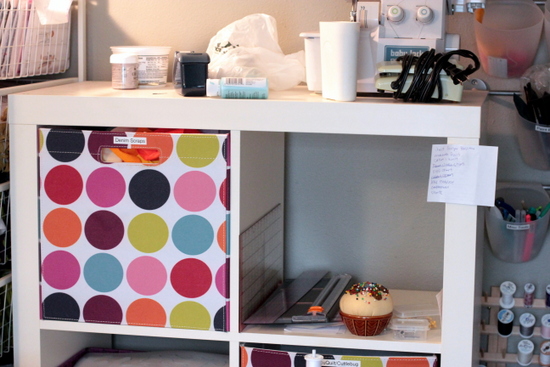 One of my biggest organizational challenges if finding the space to assign every item a permanent home. With a little more space, I hope to make sure everything has a place and there are no odds and ends floating around, cluttering up every surface.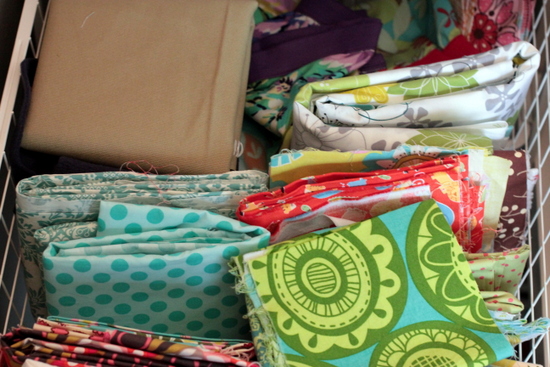 Another challenge is keeping everything organized after the big initial overhaul. I have two other drawers of fabric full of neatly folded and color coded, but keeping up with new/recently used fabric is tough!
My current system isn't going to work in our new house, so I'm going to be thinking up a new solution over the next few weeks. Any suggestions? Fabric organization is tough…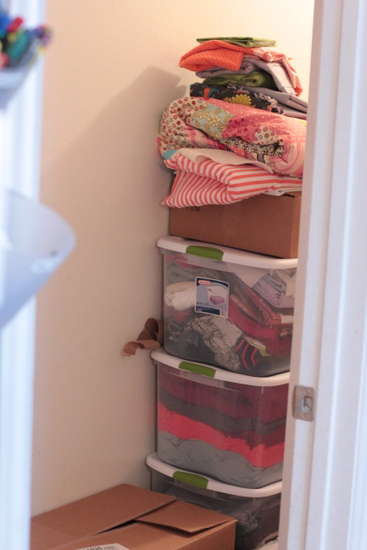 I already know I'm going to need lots more containers and hopefully less fabric.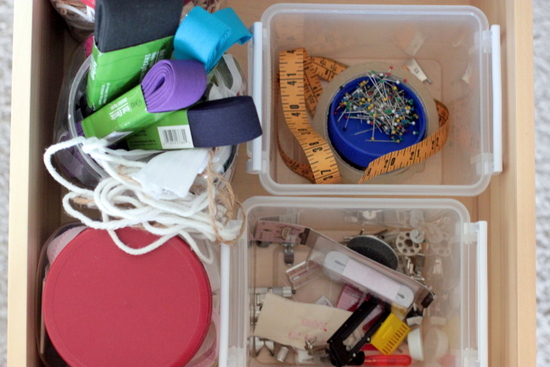 I plan to use the labeler as I'm packing to organized everything how I want it in our new house. Sticking to only a few different kinds of containers is essential for me, so I'm going to figure out what sizes are most multi-purpose and stock up. Uniform containers look so much more organized than a random assortment.
This move and the Brother P-Touch label maker is is motivating me to really conquer the clutter and get off to a fresh and organized start in our brand new house.
I'll let you know how it goes!
Choose a space to tackle in your house and check out the Brother P-Touch Facebook Tab for lots of great organizational tips and help.
I wrote this review while participating in a campaign by Mom Central Consulting on behalf of Brother P-Touch and received a product sample to facilitate my review as well as a promotional item to thank me for my participation.