Some of you have been asking how our vacation was, so I thought I'd post some pictures! We spent 3 weeks visiting my parents and had a great time enjoying the beauty of the Northwest.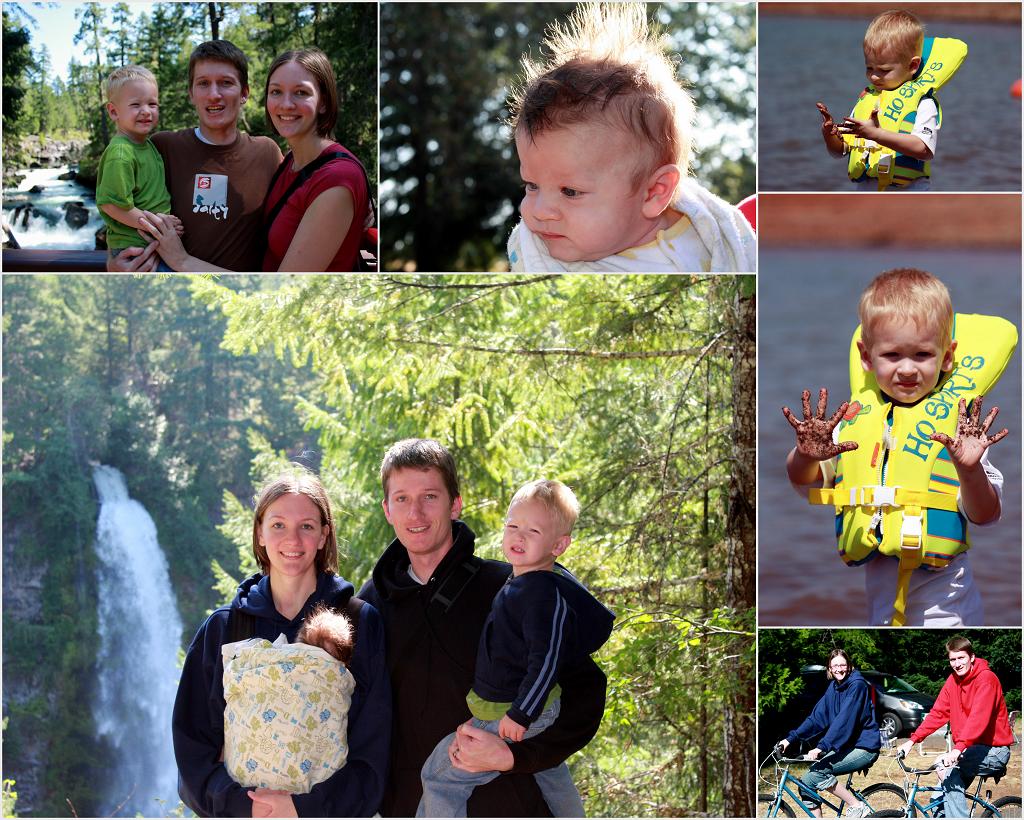 We went camping and did some biking, hiking, and skiing. The top left picture is of our hike to the Natural Bridge where the Rogue River goes underground through a lava tube for a little while. Then we have Gus's morning hair…Elliott getting dirty on the beach, Boyd and I biking around the campsite, and our whole family at a waterfall in Prospect.  (You can click on each image if you'd like to see them bigger…)
And this is my whole family minus my mom (taking the picture) and my younger brother who is serving a mission for our church in Canada. He also has red hair, which is another great mystery of genetics (the first being my height…)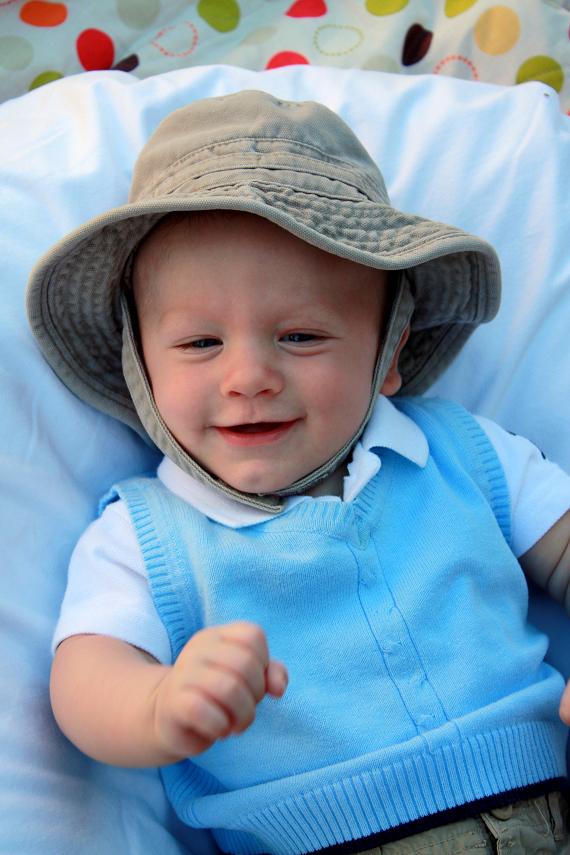 Gus at 3 months.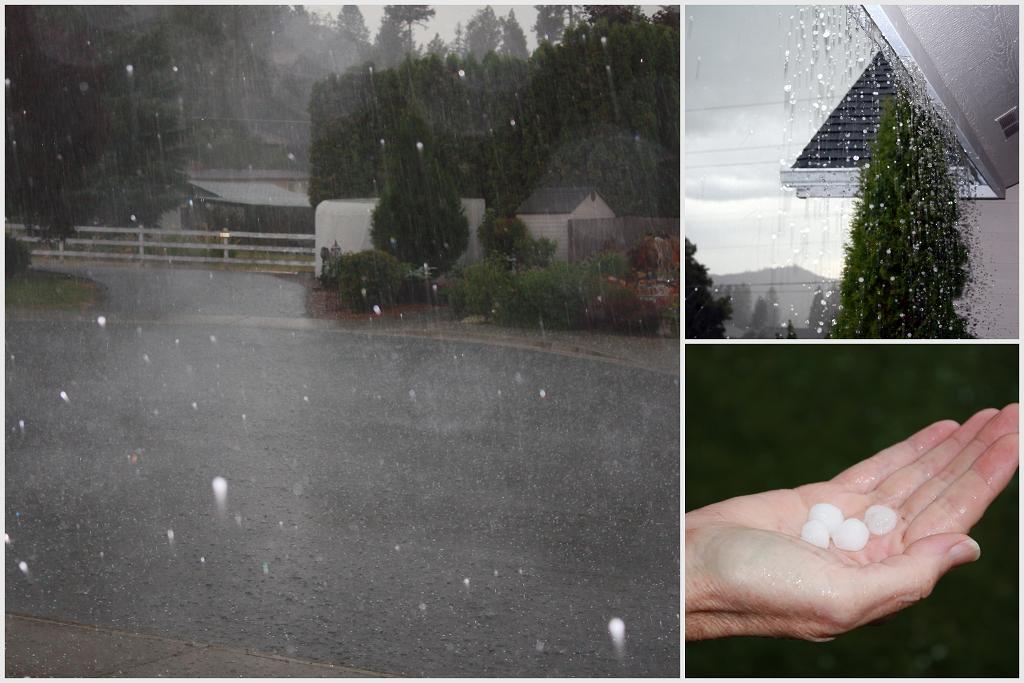 We were out picking blackberries in a field across from my parents' house one evening when a hail storm suddenly began and I exclaimed, "WHAT THE HAIL!"  We ran home but got pelted with some huge chunks first.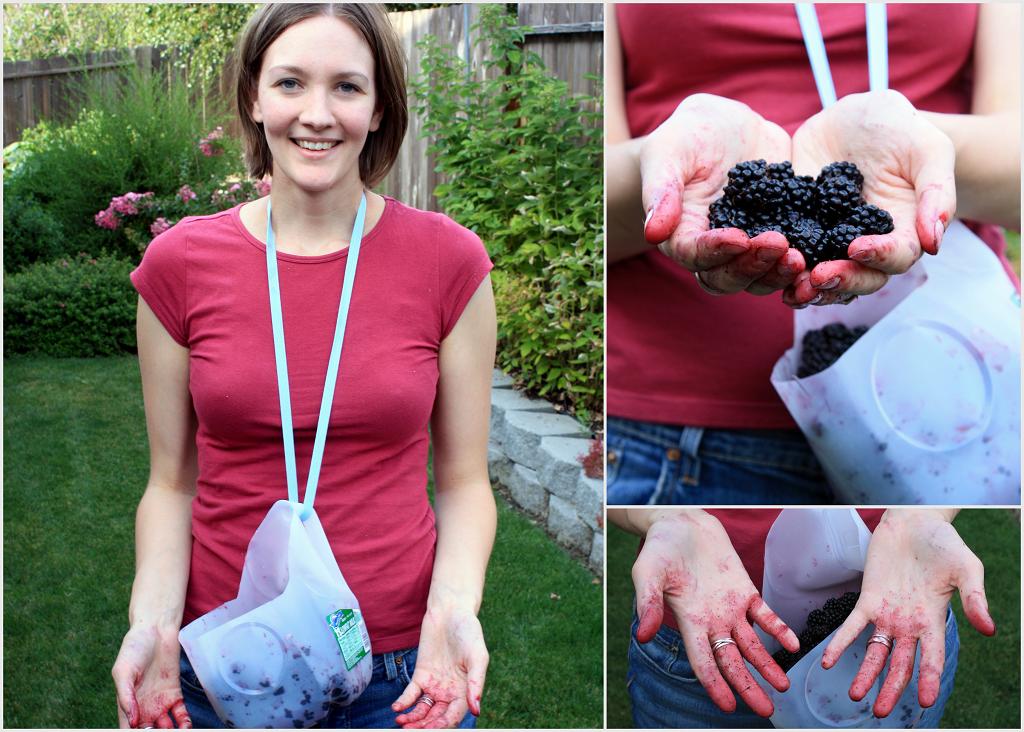 Aaah, blackberries. So messy, so delicious. I brought frozen wild blackberries 850 miles to Utah so I could make jam. Yum!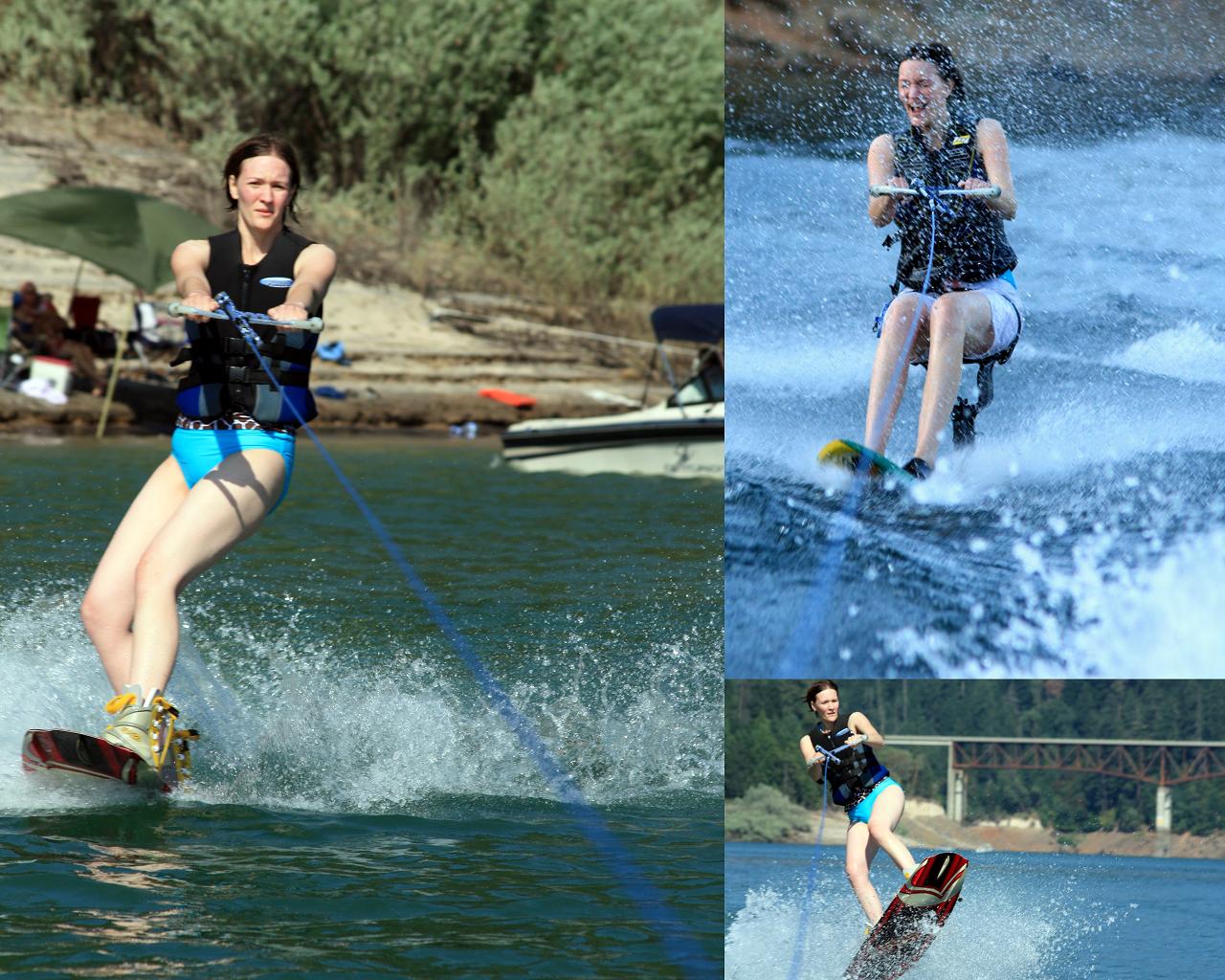 And our favorite thing to do in Oregon…water ski.
If you've never been to Oregon, you need to go! It's beautiful and there are tons of hikes and lots of outdoorsy things to do. Where did you go on vacation this summer?