[If you haven't entered yesterday's giveaway yet, you have until Wednesday at midnight. And remember that you can earn additional entries by blogging about this giveaway. Click here to read more about earning additional entries.]
The giveaway loot is going to get better and better every day, so be sure to check back all this week and Monday and Tuesday of next week so you don't miss any of the good stuff.
One lucky winner will win the following two prizes: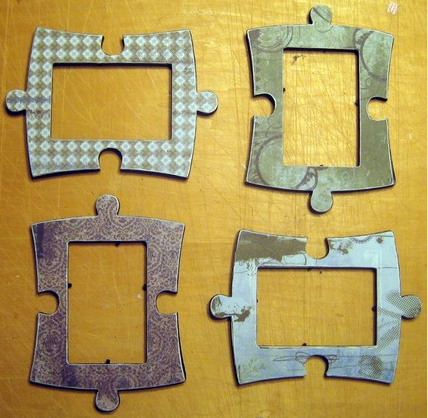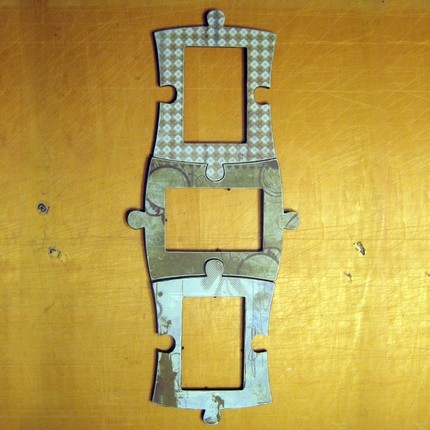 1. A set of 4 Puzzle Piece Frames from Hiccup.
I first saw Hiccup Inc's adorable stuff at a local gift show, but she's been in some big-time places like on the Martha Stewart Show!!! Basically, she's amazing and her stuff is really unique and I love it. She was kind enough to give away this item, a $55 value, to our winner! You should visit her blog – it plays great music.
Back to the prize – One frame measures about 10 x 7 and all four together are about 15 1/2 x 14/12 in a square. These are a great conversation pieces because they are so unique and precious, and you can arrange them in so many different ways. You can split them up to use separately around the house or all together. OR, if you like the DIY method, you can get a kit with all the stuff and can make your own! That sounds like fun to me!
I have another product from Hiccup, one of her 6×6 wooden blocks, that is fabulous on my bookshelf. I love her blocks because they have beautiful and different designs on each side, so when you get tired of one, you can spin it and look at something else for a while! She has so many cute things in her shop – animal pull toys, book ends, piggy block bands, and more. I'm really kind of jealous of the winner of this contest. Thanks Hiccup Inc!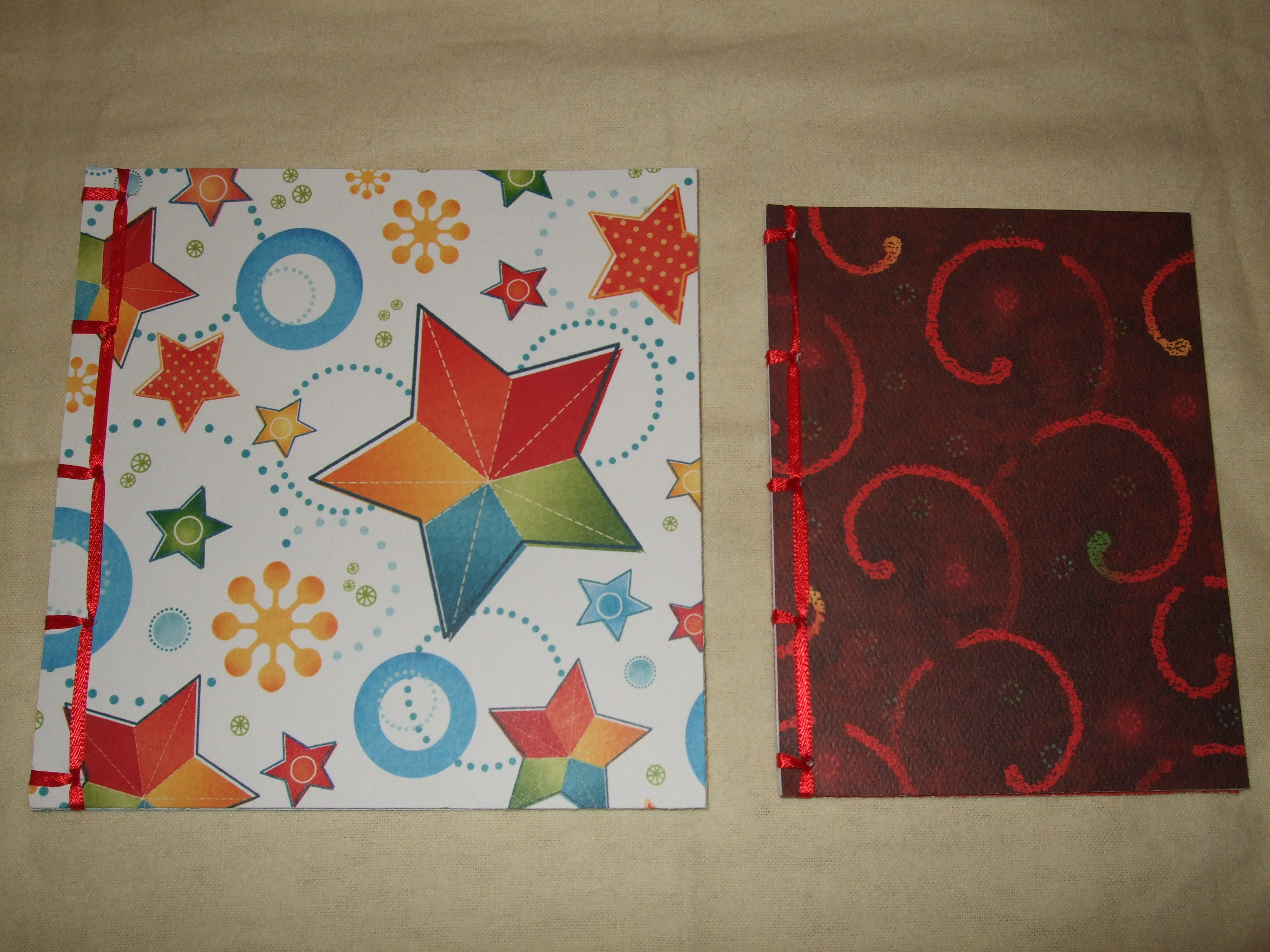 2. A set of 2 Handmade books by Vanilla Joy (Ahem, ahem – that's me).
If you've read my blog long, you know I love making books, especially Japanese Stab books. I will be posting a free tutorial on how to make these next week, complete with videos and pictures, so be sure to sign up for my craft newsletter to receive all the extra tips and pointers. This binding is so versatile and beautiful, and anyone can do it!
The winner will get two Japanese stab books, one 6 x 6 and the other 5.5 x 4.25. I always have one of these with me – they're small and can fit easily into an purse or pocket. I use them for making lists, writing down thoughts and appointments, as an address book, and just a place to store general information.  They make great gifts for Mother's Day and birthdays especially, so use them for yourself or give them away as gifts!
I think whoever wins this contest is pretty lucky – two more great prizes!
_________________________________________________________
Blog Giveaway Guidelines:
1. You have 6 days to enter this blog giveaway, until midnight PST on Sunday, July 6th.
2. You must make a single comment on this post to enter. To learn how to earn additional entries for each contest, click here.
3. Anonymous comments will be ignored/removed.
4. One entry per person via commenting, please.
5. The winner will be randomly picked and announced in a new post on Monday morning – we'll be skipping the weekend days because of the holiday.
If you have a product you would like Vanilla Joy to review and giveaway, email me at kelsey [at] vanillajoy [dot] com. Thanks!