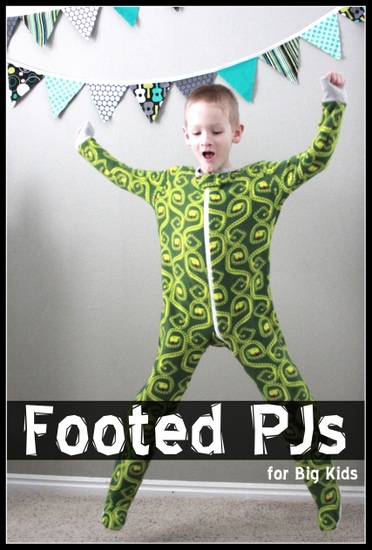 Elliot has been begging me for months to make him some footed pjs and when I found this pattern his wish came true.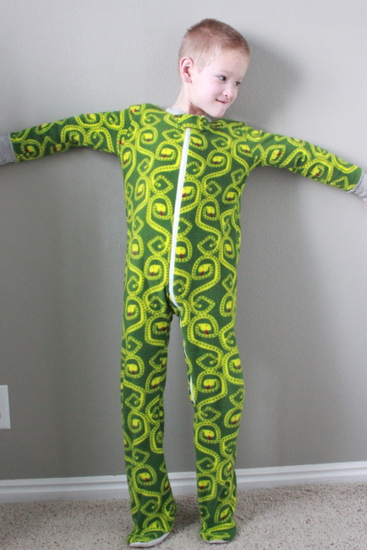 Amy Hindman is the brains behind Peek-a-Boo Pattern Shop and the very cute and creative blog, Naptime Crafters.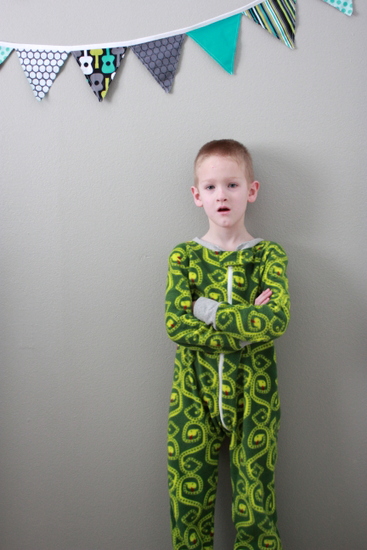 Her Classic Footed PJs pattern is the first of her many patterns I've tried, and the pattern was perfect. The printable PDF pattern was easy to put together and the detailed, step-by-step instructions with color photos made the process fool-proof.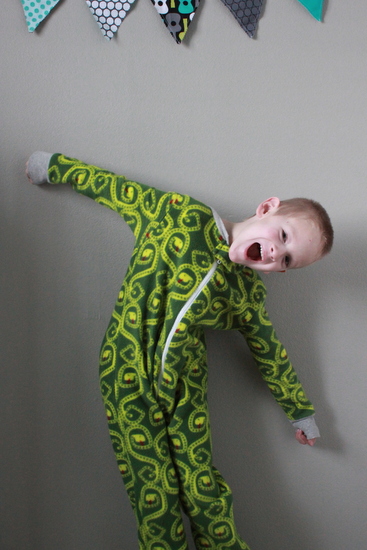 And he totally loves them! They fit great and he loves the snakes (he got to pick the fabric…I had to really hold back my opinion…)
Visit the Peek-a-Boo Pattern Shop for dozens and dozens of adorable patterns – next up for me to try out are the Beach Bum Bermudas. So cute!!