Yesterday I talked about putting milled flax seed in yogurt, and I thought I should talk a little bit more about it, since flax seed comes in different forms.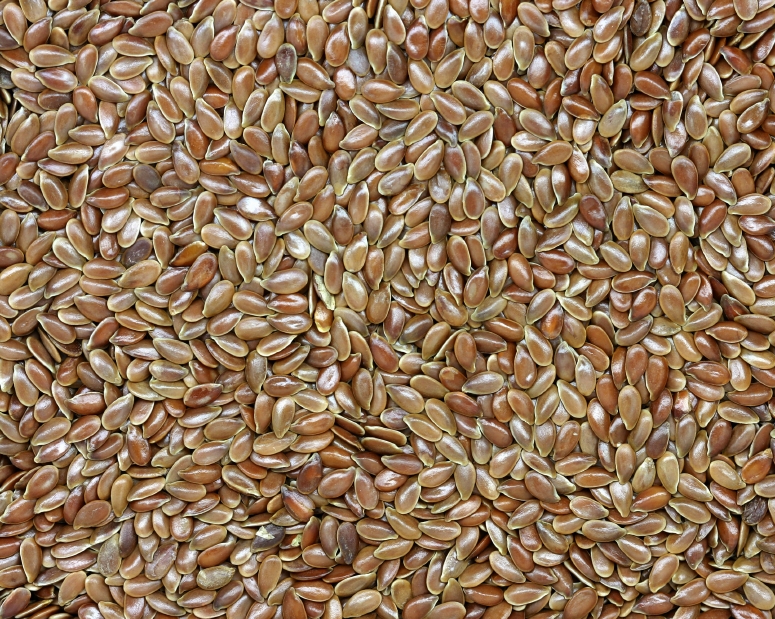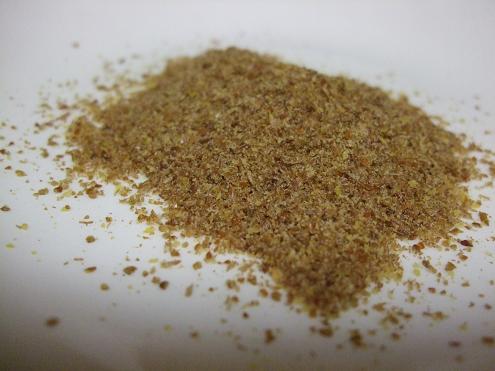 You can buy flax as seeds (pictured left) or milled, which is ground up seeds (pictured right). You get more benefit from the milled kind because it's easier for your body to digest. The good stuff is inside the seeds, so it's not absorbed as well when in seed form.
You can buy golden, dark brown, or red flax seeds – there's a difference, but I don't know what it is. I think they all generally have the same nutritional content. If anybody is knowledgeable about this, please inform me.
I do know that every 2 Tablespoons of flax seed has 5 g unsaturated fat, 4 g fiber, 3 g protein, 4% Daily Value of Iron (this is a big one for kids because kid's iron deficiencies can manifest themselves in strange ways), and omega-3 oils, which help reduce cancer, lower blood pressure and cholesterol, and help keep you "regular," among other things.
You can buy milled flax seed in bulk at Costco or at Wal-Mart – I'm not positive it's cheaper at Costco. I'm going to figure that out and I'll let you know.
I am a big fan of milled flax seed because of all the nutritional benefits that we all need. I love to add it in my banana bread recipe especially, but it's great in so many things. Try it out!
Great Ebook about why most doctors, nutrition experts, etc. are Dead Wrong about weight loss, nutrition, and healthy cooking!