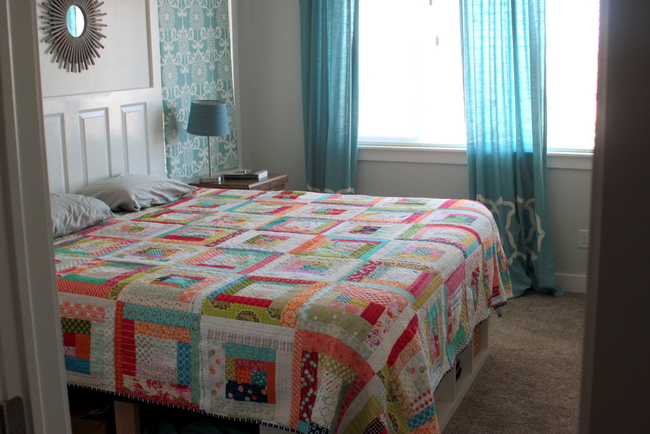 Remember my QAYG (Quilt As You Go) tutorial from a while ago? I finished it! And I LOVE how it turned out.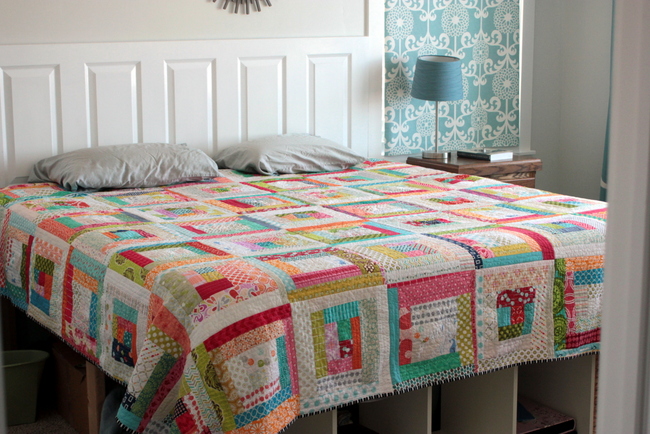 It's technically a queen sized tutorial but it fits just fine on our king sized mattress. I love all the colors AND that I used up TONS of scraps.
It was so easy to finish too since I didn't have to quilt this massive beast after it was all put together. The last step (before binding) is stitching in all the row/column ditches which was not difficult even on my regular home sewing machine.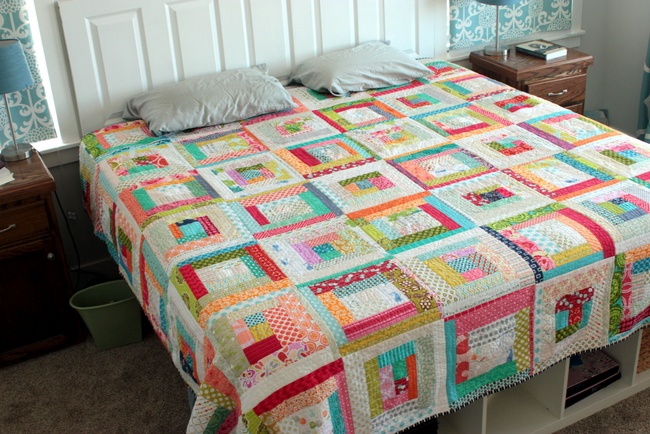 Some tutorials recommend quilting or tying the center of each block but I didn't do that and it's fine. I figured I'd see how it looked and go back and do it later if I needed to but I'll never get to it because it looks great without it.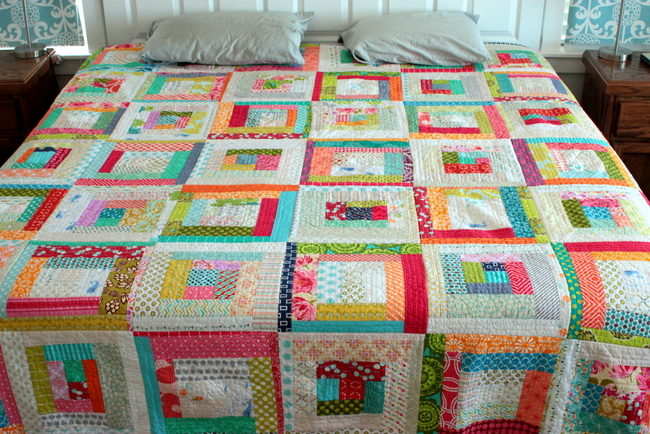 I honestly can't wait to make another king sized QAYG for our bedroom – this method means I can make all kinds of gigantic quilts that I never would have made otherwise. I'm thinking a QAYG Swoon quilt will be my next project…someday…