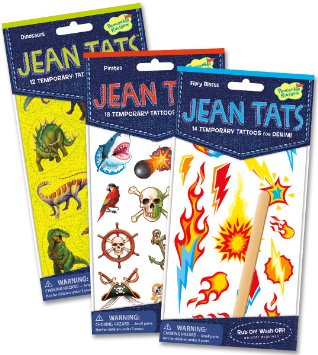 So… Jean Tats. Apparently they're the new thing.
And the truth is…I was a little iffy about them. At first.
But then we got some and tried them out and LOVED them!
I really don't like the temporary tattoo stickers for your skin so these are actually a really fun, durable alternative that my kids really enjoyed.
They're super easy to use: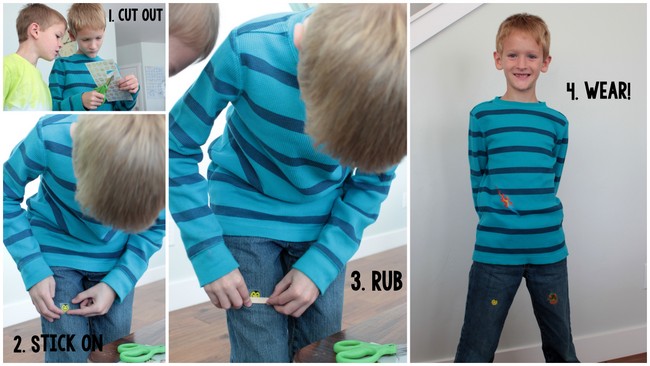 Just like in the picture, you cut out the tat you want, peel off the plastic backing (and leave the plastic on the top ON), rub it really good with a little popsicle stick, peel off the plastic cover, and you've got yourself a Jean Tat (or 3)!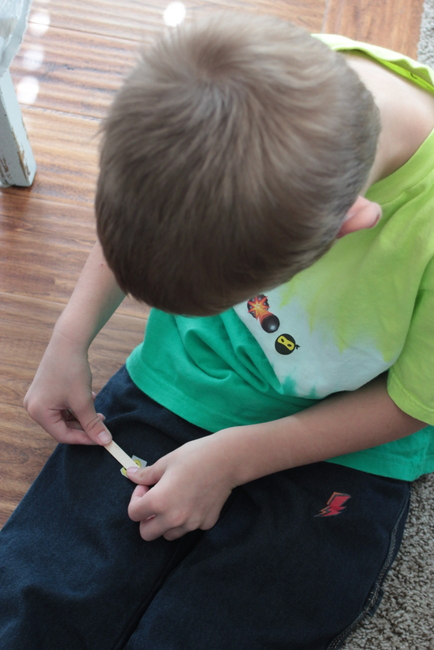 All three of our kids went to town tatting their clothes all up, even Gus and Linus. They needed a little help transferring the tat from the plastic to their clothes, but just a little.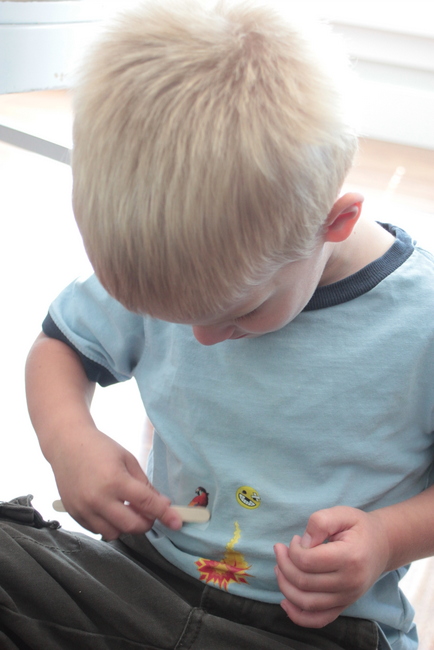 The tats come in all kinds of themed sheets from Peacable Kingdom – dinosaurs, pirates, funny faces, flowers, and more. I think our favorite sheet was the Fiery Blasts.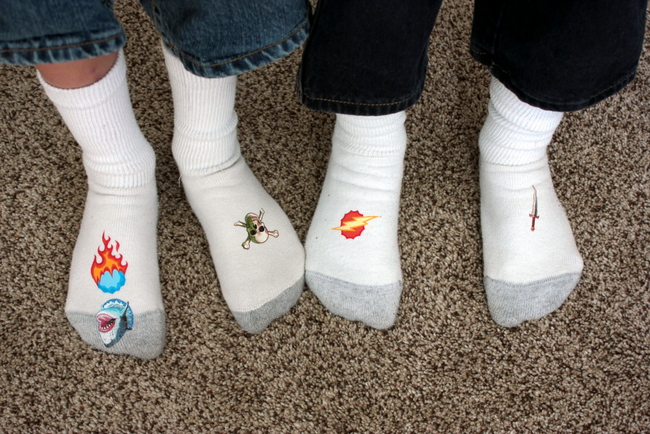 After 20 minutes we had Jean Tats everywhere. There wasn't an article of clothing free of tats. These boys had fun with the tats on their clothing all day long, then their clothes went into the baskets and we were all done with them. No mess, no fuss, just dirty clothes that will be Tat free when they get out of the wash. Fun, easy, inexpensive, and temporary. We loved them!
Have you heard of Jean Tats? Tried them? What do you think???
{We received this product free of charge to facilitate this review.}