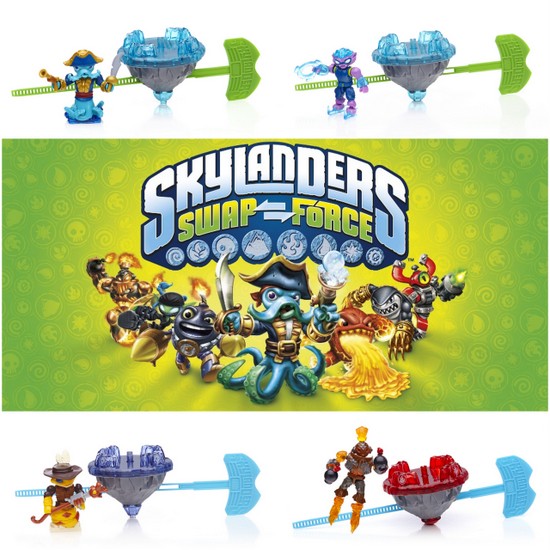 Do your kids love Skylanders like mine do? We love all the great characters and all the fun toys, including these brand new Skylands Spinners.
Each spinner comes with a battle tip and character – the character pieces can be mixed and matched to create fierce new characters and the battle tips are different shaped pieces that go on the bottom of the spinners to suit your battle strategy.  Mix and match for the ultimate battle!
For the last week, I've come downstairs in the morning to this: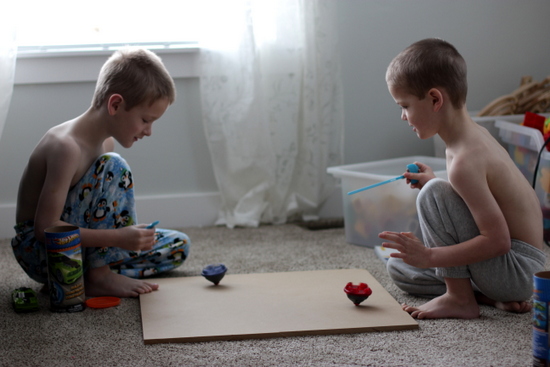 …Gus and Elliot battling it out with their Swap Force Spinners.
Gus has the Blast Zone spinner and Elliot has Rattle Shake.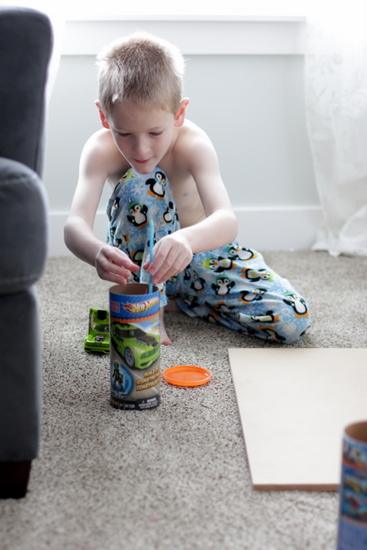 They store all the pieces in their Turbo Tubes, which is perfect cause then I'm not finding them all over the house!
Each spinner comes with its own ripcord – insert it into the slot and rip it out as fast as you can for ultimate spinning action.
Then I make them go get dressed…
…and they're back for more.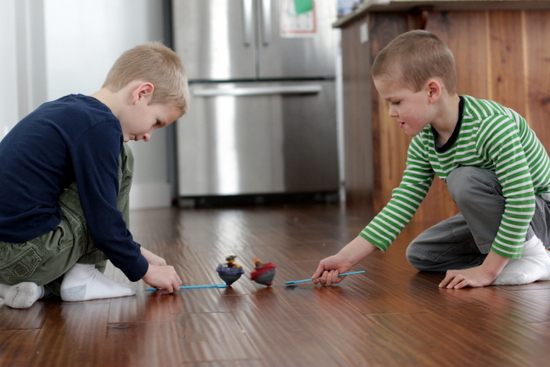 The blue ripcord piece doubles as a little guide – it has a wide fan shape on the end that is perfect for pushing and guiding the spinners into ideal battling position. They knock and bump into each other until one falls to defeat.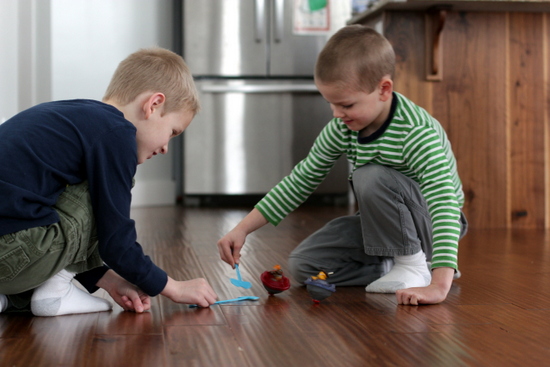 Sometimes there is interference.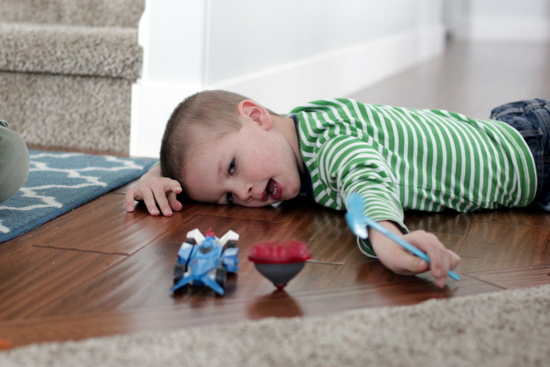 Gus and Elliot have even shared with their little 2 1/2 year old brother, who is unfortunately too squirrely to photograph… but even he has figured out how to pull the rip cord out quickly and make the spinners work. He loves to watch them for half a second and then knock them down.
The Skylands Swap Force Spinners are only $10 each and with all the interchangeable pieces, you gotta have them all! Each is targeted at children ages 5 and older but, like I said, my 2 1/2 year-old loves them too (although we definitely keep the bite-sized pieces out of his reach).
Each spinner features:
Buildable ripcord spinning battle top
Element (either water, undead, or fire) with swappable body
Skylands spinner ripcord with controller
Includes one of four interchangeable battle tips that changes attack and defense for each top
Compatible with other Mega Bloks Skylanders SWAP Force™ Skylands Spinners and the Frost Guard Battle Arena!
Quick, go get the kids and tell me which Skylands Spinner is your favorite!
{Thanks to MegaBloks for sponsoring today's review!}