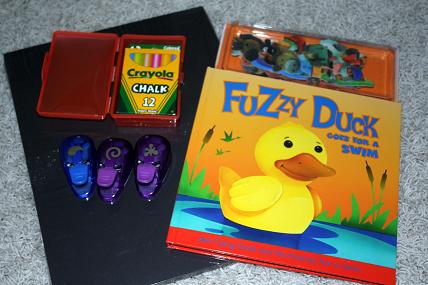 The second bag we pulled out was also lots of fun, and these were activities that Elliot could do more on his own, which was good because I had to feed Gus. (I used my Medela Swing electric breast pump – I don't know how I managed before this pump, I use it almost every day and I love it! I pumped and bottle fed Gus for most of the trip so we didn't have to stop as much…another great road trip tip!)
Here's what we had in Bag #2:
Black construction paper
Colored chalk
Paper punches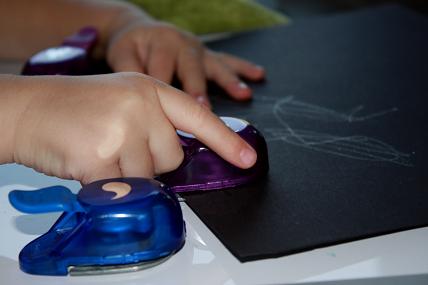 This bag was also a hit! Black paper and chalk is always fun, and Elliot uses my old paper punches much more than I do. I often go through my scrapbooking and craft supplies for things I don't use anymore and put them in Elliot's craft cupboard.
Here are more Road Trip Kids Activity Bag ideas:
Road Trip Kids Activity Bag #1
Road Trip Kids Activity Bag #3
Happy traveling!