Shade Clothing has added a line of holiday graphic tees for this year's holiday season and they're only $14.50! It's always nice to have a few fun holiday things to wear around to get you in the spirit!
I particularly like the first one with the ornaments. The design is subtle yet very festive!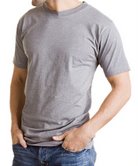 Shade has also come out with their very first men's tee. I hear the fit is awesome and the fabric is fabulously soft – I know how much I love my Shade stuff, I'm sure my husband would like it too! A great idea for Christmas, ladies…
AND, I heard that Shade is marking down prices on Friday Nov 28- Sunday Nov 30 for their Thanksgiving Sale. Prices will be as low as $4.99 and if you order between 8:00am-1:00pm MST on Friday Nov 28 you can get an extra 30% off your total order. Sounds like a good deal to me!
(Order online at www.shadeclothing.com. You can email cheryl.summerly[at]shadeclothing[at]net if you have questions. Be sure to enter the PS224 discount code at checkout.)