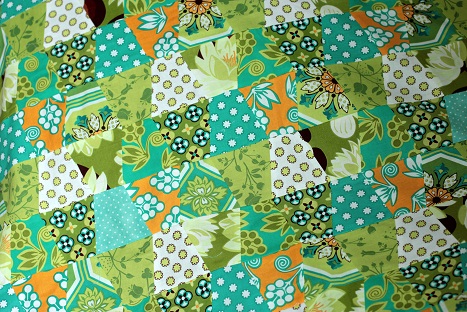 Michael Miller always comes up with beautiful fabric collections, and this one is no exception. Ginger Blossom by Sandi Henderson is so bright and fun and beautiful with great colors and patterns.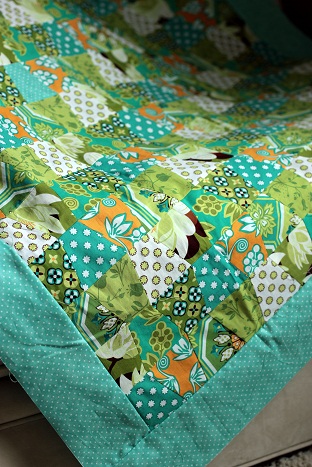 With the help of Accuquilt (more on them later…) I made a small tumbler quilt. This fabric was a dream to work with and I LOVE how it turned out. All the prints and colors go so well together, I can't wait to get it all finished up. I'm thinking of doing minky on the back and trying to machine quilt it myself in a diagonal-ish pattern…
Check out what's new at Michael Miller this year!