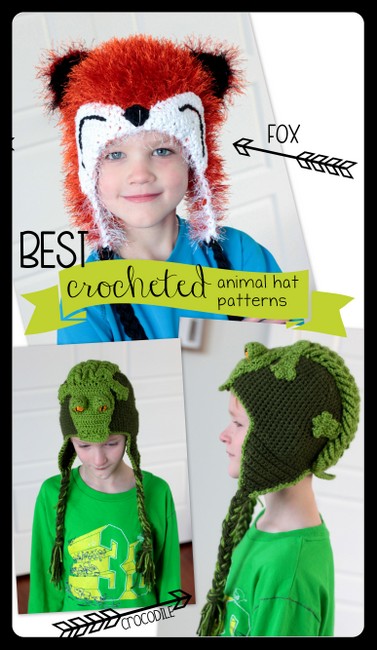 Did you notice these two patterns in my Round Up a few months ago? Oh my adorable…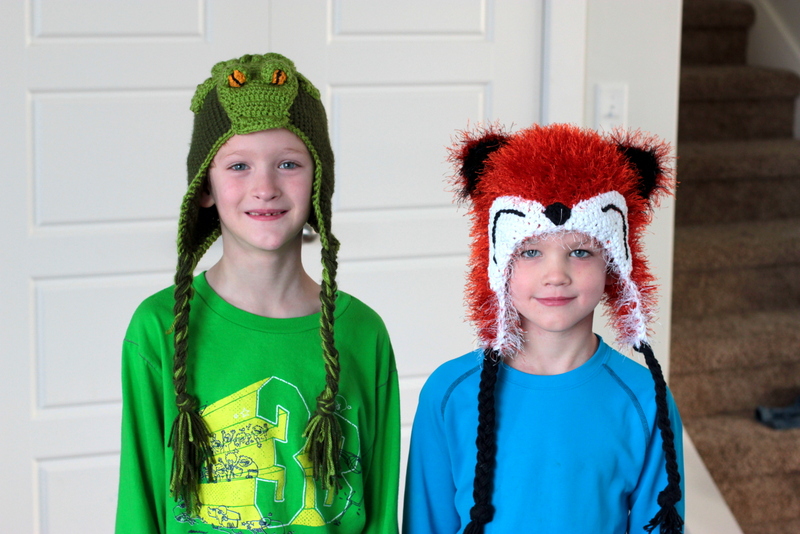 I have a real thing for animal hats and I feel like the time I have to make them for my kids is running out! Pretty soon they're going to think they're too old and cool for these awesome hats and just thinking about it makes me sad!
I found the IRAROTTpatterns Etsy shop just in time, whew!
The fox and crocodile patterns are only two of her dozens of amazing hat patterns. Really. They're amazing. Each one is so well designed and creative, I haven't seen hat patterns better than these anywhere.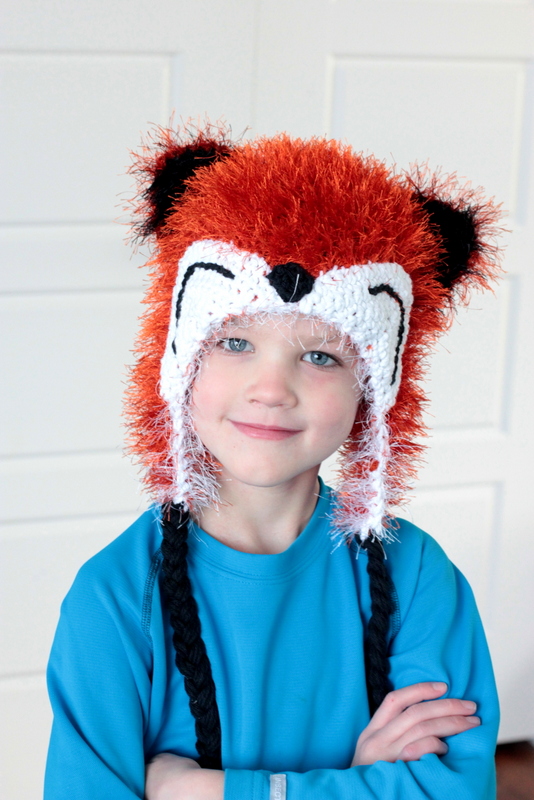 The Fox pattern comes in two variations: Moxie and Roxy and although the pattern name might make you think of girls, I say boy foxes are just as cute.
I made the Moxie version which uses eyelash yarn instead of regular for a fuzzy authentic kind of look. I also opted to leave off the eyelashes to make the hat a bit more masculine.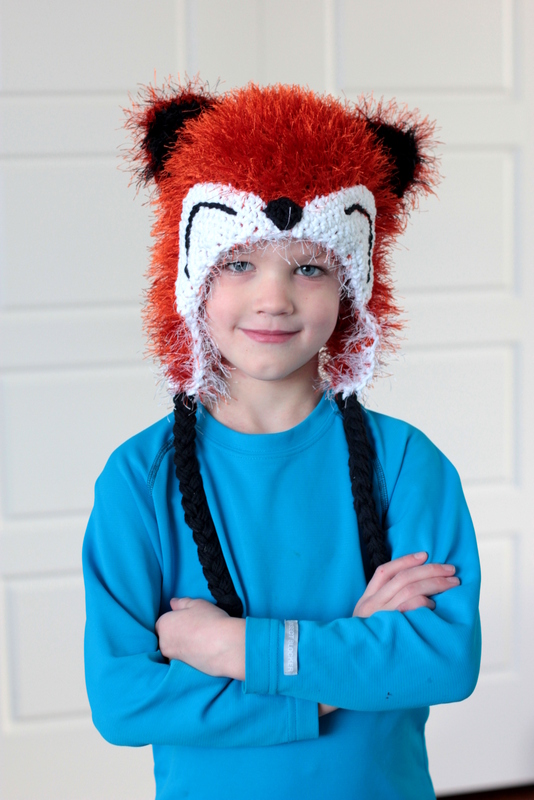 The pattern is so well done and very easy to follow. Each part of the hat has very clear, detailed instructions with all the special stitches clearly explained. She also includes a diagram for some of the smaller, more intricate elements, that helped me understand exactly what each part should look like.
I love the braided ties and those ears! Sooo cute.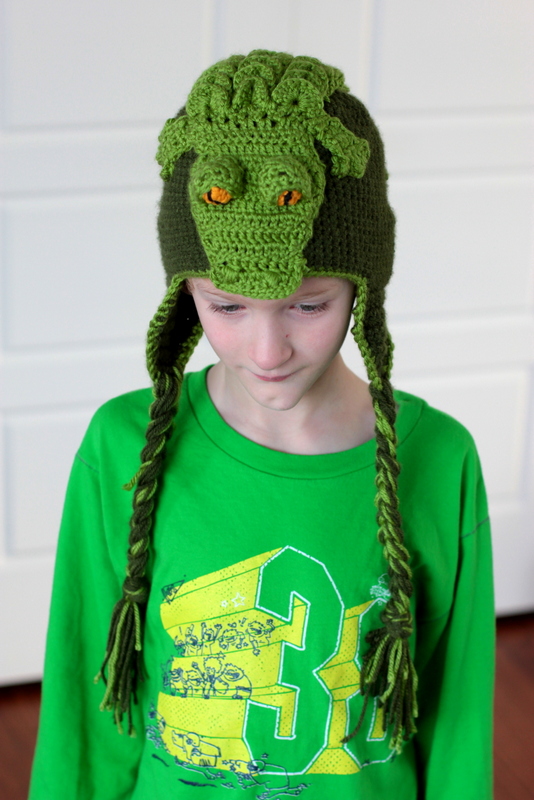 And this is Snappy Simon the Crocodile.
When I saw this pattern I had to try it out – I LOVE how the crocodile looks like it's wrapped around his head, ready tofeast his jaws on that face!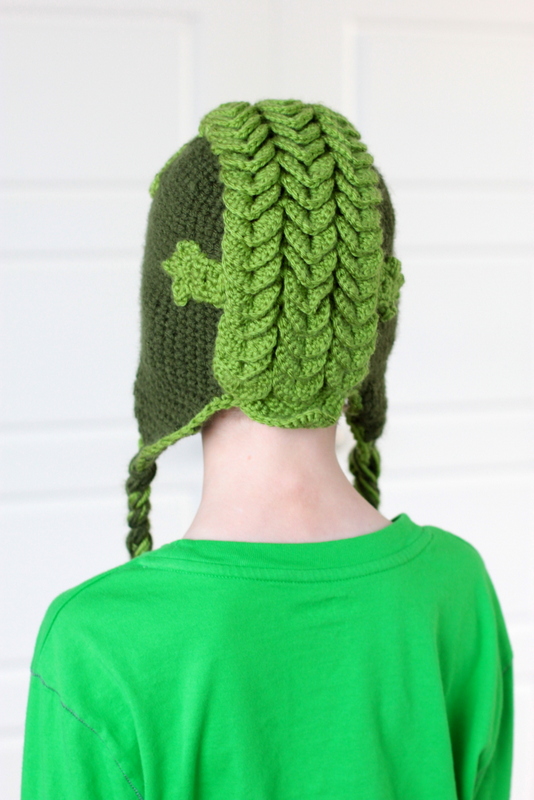 I was intimidated by this design – it looks very complicated and difficult but it really was so simple. Again, the pattern includes written and diagrammed instructions so there was no question as to what the finished product should look like. Each of the scales is actually a very simple series of stitches.
I love when something so easy looks so complicated – everyone is totally fooled into thinking that the skill is mine when really it's aaaall in the pattern.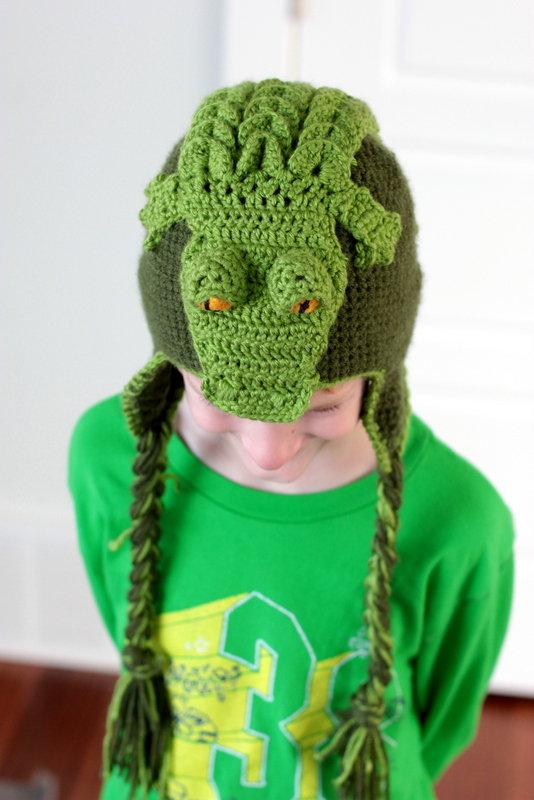 I've crocheted a lot of hats and these two are my all time favorites. There was no frustration with the creation because the pattern was written so well and the designs are so unique. These are definitely one of a kind hats!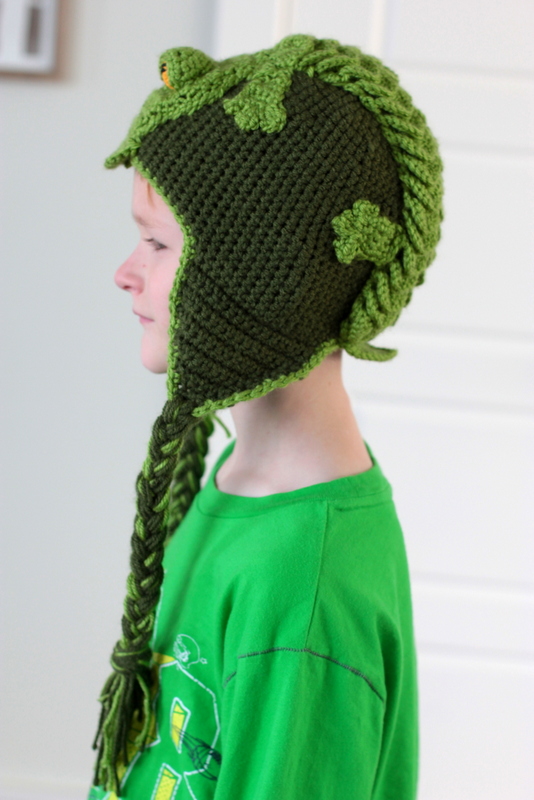 If you're not in love with the crocodile or fox, check out the peacock, donkey, hippo, cow, Scottish terrier, shark, rhino, seahorse, beaver, parrot, dragonfly, pony, and wolf. Those are just some of my other favorites – she creates the most interesting and unique patterns I've ever seen, I love them all!
If you're a crochet lover, check out IraRott Patterns – come back and tell me which is your favorite, I'd love to know!
{Thanks to IRAROTTpatterns for sponsoring today's review!}