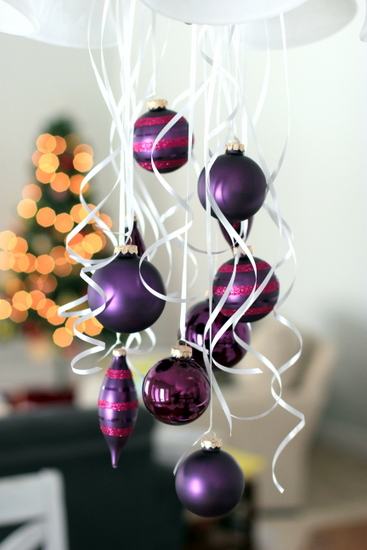 This is our first Christmas in our new house and our decorations were looking a little sparse. So we had to improvise. This is one of my favorite spontaneous decorations so far!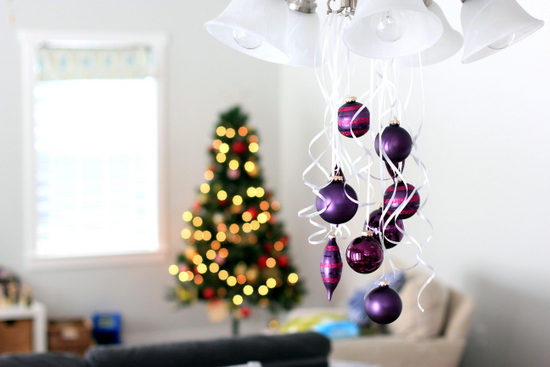 I cut curling ribbon in varying lengths and tied an ornament to each end, then draped them over some convenient little hooks on our dining room light fixture.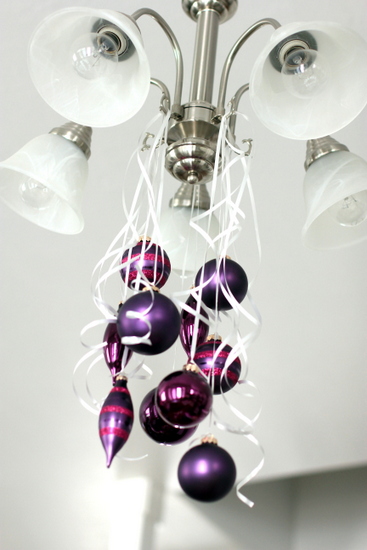 And then cut more strands of ribbon to curl and hang.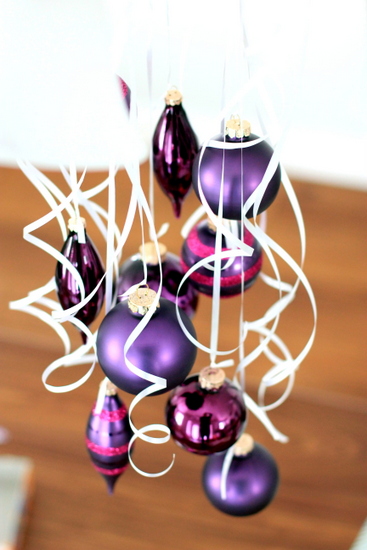 These are some of my favorite ornaments – they're actual glass so I don't like using them on the tree. Above the table is much safer!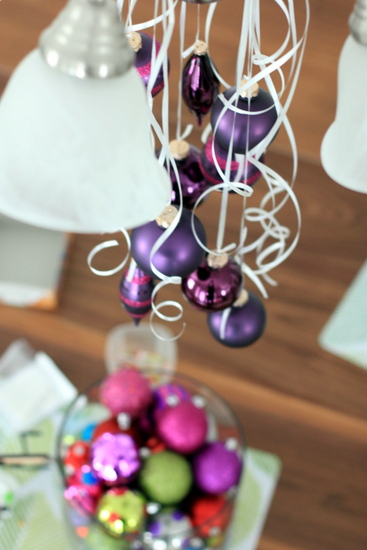 I also filled a big glass centerpiece jar with leftover ornaments for some more color. More on that later…
Merry Christmas and HAPPY DIY DECORATING!