Infant Products
6 Month Old Products
9 Month Old Products
Around 3 months, babies start to be more alert and interactive, but still don't move around much and are not yet ready for most toys. At this age it's important that they have interesting things to looks at, mostly faces but also books and objects. I only have two products I would recommend for 3 month olds.
1. Bumbo Seat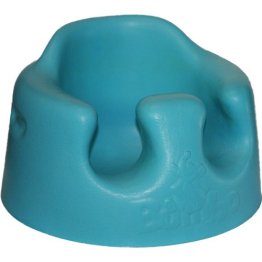 At 3 months, baby is getting stronger. He can't quite sit up on his own yet, but is increasingly aware and interested in what's going on. A Bumbo chair is great for babies at this age because they do want to be part of what's going on. You can prop them up in a Bumbo chair and give them a new view of the world. These soft and rubbery chairs help also help babies to strengthen their sitting muscles to prepare them for independent sitting.
Bumbo chairs are a bit pricey – at least $40 brand new. I would recommend looking at yard sales (that's where I got my Bumbo for $5!) or on craigslist or other local classified ads. Buy used if you can!
The trays can be purchased at Target for around $10. I don't have one of these yet but will probably get one for our next baby.
2. Tiny Love Gymini Playgym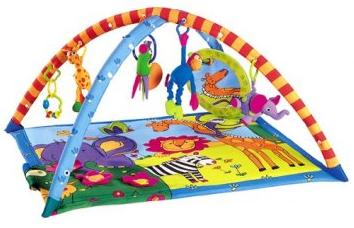 This play gym is better than all the others because you can move the hanging toys around. There are holes all along the poles that you can hang toys from so this gym grows with baby. You can put the toys down low when he is really young and move them up higher as he gets bigger and more mobile. It also has lights, music, crinkle paper, a horn, a vibrating toy, a teething ring, and a mirror. This toy was a lifesaver from about ages 3 – 6 months.
If you have any favorite baby products for 3 month olds, please comment below!